2
minute read
When the major real estate portals conduct their own client surveys the questions are obviously limited and never compare them openly to their competition. Also the published results are often handpicked to show them in the best light rather than an full, honest and open view of the results in a totally transparent manner.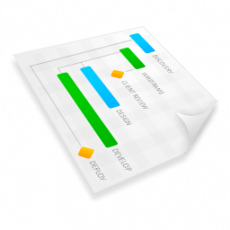 That's why I have created a survey using the QuestionPro online survey targeted to the Real Estate Industry Participants on the subject of Real Estate Portals, their impact and their future in the industry.
Once the survey is closed I will post the results on this blog. In fact I will also release all information to any real estate group or portal who wants it. Please contact me direct to request a copy of the data.
Please pass the survey aussierealestateportals.questionpro.com to everyone you know in the industry.
It would be fantastic if some of the real estate groups could also forward the survey out to their membership as the more people we get to complete the survey the greater cross section of results we will get and the better understanding of the industry's opinion on this topic.
You can be anonymous if you want to however if you leave your name and company it will place better emphasis on your selections and comments.