7
minute read
Stage Two – (for those who missed Stage One)
.
A common theme within the real estate industry is when an agent speaks with a vendor who just completed a new home where they always say "we would do many things different with our next home" – the same too applies with agent websites.
Agents struggle to upgrade their own websites yet they boast the latest mobile phone technologies. Telephones are not the solution for generating market activity enquiries. Unless your online media platform is switched on and intelligently activated those telephone enquiries will diminish. In this new century agents/agencies are judged on what their respective online platform delivers where more importantly this involves the businesses driving the communication not vice versa. How many names, telephone numbers, email addresses do you presently have in "your" electronic database?
"You can run – but you can't hide." Don't hide rather start seeking, delivering and then exceeding your online expectations. Move your business to the future given online technologies with aligned marketing strategies are moving at such a frenetic pace that even the most savvy of online real estate businesses are struggling to keep – up. The savvy real estate businesses are the first point of contact for new listings to prospective purchasers which are delivered via an email alert – your personal viewing invitation. Invite the call and invoke – The Law of Reciprocity.
We launched our online media platform back on September 15, 2000. Call it what you want just that at the end of the day we were actually chasing something that was yet to be recognised nor properly discovered for that matter. Five years later, Google entered the online world and the rest is history where today, it's all about climbing that Google search engine optimisation (SEO) ladder. For all your individual demographic markets one has to explore so that you can then fast track your online SEO position. Just like market positions which are all about growing (not declining) so in which direction is your online strategy headed – better still, do you actually have one?
In life, we are all consumers where not a single day goes by that we don't buy product(s). When you are buying something you are drawn to product presentation. Change hats – as a real estate agent ask yourself how you are presenting and communicating your properties on your real estate media platform. Are you tracking your online traffic on a daily and weekly basis – your property website as compared to the paid portals? Don't rely on external forces rather concentrate on your internal deliveries to consumers. When you get the mix right your website must be the (primary) source and the property portals (back – up) secondary for your online communications. Drive your business not others that you invest with. Your online message to consumers has to be your number one priority.
.


Online guarantees a market – print suggests a circulation market. Just because you buy a newspaper does not suggest that you want to buy a property – the smartest online real estate agencies work from within not without. I take Unique Browsers (UB's) well over circulation figures any day – given that UB's are consumer activated who specifically go to your website in search of information. When consumers are not chasing your website then something is alarmingly amiss?
With Stage 2 – I want to focus on the four key ingredients that I believe assure you of the perfect building process for your online media platform. Much like building a home these four points are what I consider the "bricks and mortar". You need to build on your foundations first.
1. Technology
2. Database
3. Communication
4. Future
All four are actually intertwined although the key processes are the identification, application and integration is to ensure that you are applying best practice for your real estate media platform. When the right technology is applied you can effectively contact your database and communicate your business activity online to your key demographic markets.
TECHNOLOGY
.
One word keeps resonating – WordPress which launched to the public on November 2005 a state – of – the – art publishing platform that is free. When I look at the leading websites globally they are all using WordPress. We have been running WordPress for just over twelve months now – and I am one of their greatest fans – the perfect online publisher. WordPress also, provides a fantastic database function that administers our daily database email alerts and also, the flight centre for our subscriber weekly newsletter.

In conjunction with WordPress we run Agentpoint which manages our website individual property presentations for all our listings (the back-end). The dashboard (control centre) required absolutely no training for our staff – a vital ingredient for business owners that struggle to understand online. The transition period to a smart online business must apply the Kiss Theory: Keep it Simple Stupid. If you understand it – you use it. If you don't understand it you don't use it!
DATABASE
.
The Achilles heel for most real estate businesses – agents own vendors not buyers. If a business is running multiple databases it is terminally ill, where in all probability no one is singing from the one hymn book. Your business is simply a one agency platform that is collectively united or a divorced communication process. United we stand – divided your business will fall. The leading real estate online businesses are running the one (and only) database platform.

COMMUNICATION
.
Remember the Telstra advertisement "Why didn't you call?" Verbal communication is important – email alerts supersede memory loss provided you are managing your database correctly. Database entry = communication. For the cost of a postage stamp (not including an envelope) you can send out thousands of email alerts. Calibrate your business so that you can communicate with your online subscribers. Activate don't detonate your online communication platform.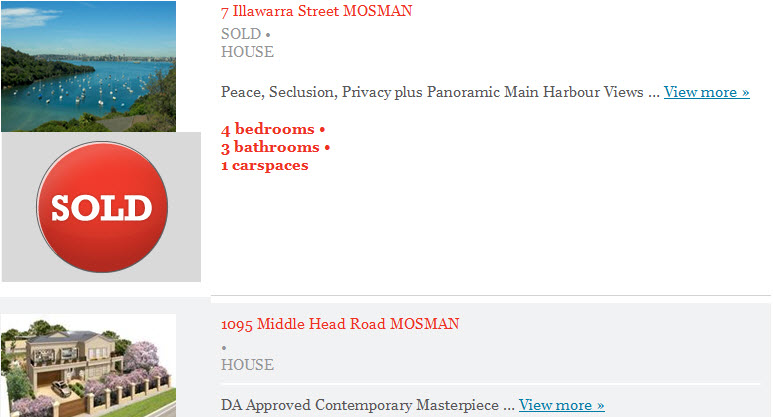 FUTURE
.
When was the last time you used the White Pages (print edition) to look up a telephone number? Consumers use search engines for over ninety per cent (and growing daily) of their respective enquiries. We still use print with online where the global financial crisis offered an amazing Litmus Test – that being significant declines in vendor paid advertising (VPA). As a consequence we moved our business to online – (refer points 1, 2 and 3) and outperformed all of our competitors ($63,000,000 – June 2009 month sales.)
Which takes me to point 4 – you can't expect to remain relevant unless you embrace, adapt and activate your real estate media platform.
Online is a magnificent tool – just you have to work on it. We all know what happens when the tools (of trade) go down – your competitors build something bigger and better. Otherwise known (as work in progress) where online today, is very progressive, aggressive and obsessive. Just look at what Google did to Microsoft (whom had many years start on them).
Sit back – take three breathes, and design your perfect online strategy for 2010 and beyond.
All I ask is that where is your online business today – not tomorrow? Today, it happens and tomorrow it follows. (Hmm, I should claim that quote.)