3
minute read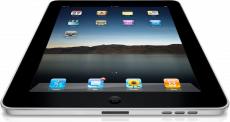 Firstly, I have to confess that I'm in love with the Apple brand. The iPod is one of the best consumer inventions in memory and, from a person that used to feel pretty cool in my teens using a yellow, waterproof Sony Walkman (yes, I pre-date the Sony "Disc"man) it's amazing how quickly I became reliant on my iPod. I took it everywhere and looked forward to a morning run so I could use it.
As you can imagine, the iPhone blew my mind, and continues to amaze me almost every day. I break into a cold sweat if I forget my iPhone. The iPod and BlackBerry are now gathering dust in the spare room, waiting until I get around to putting them on eBay.
I'm now seriously considering buying a MAC for home. Why? I have no idea. As a marketer I've just been sucked into the vortex, and I just want one. Every time I switch on my PC at home I'm secretly hoping that it's broken so I can justify the new purchase to my fiancée (who I know secretly wants one as well).
So, to the eagerly awaited Australian launch of the iPad. Apple's website is positioning this product as "A magical and revolutionary product at an unbelievable price." I'm a little sceptical.
Really good marketers are masters at finding a gap in a market and creating a product or a service that exploits that gap and fills the void. Exceptional marketers take that one step further and develop a product or service to fill a void that doesn't even exist, and then create the gap via clever marketing. Before you know it, nobody can understand how they lived without what you've invented.
However, in launching the iPad I wonder if Apple has just got a little carried away. As one of the most powerful brands on the planet are they forcing a product onto us that we just don't need at all?
Apple is telling us that you can conveniently; surf the web, watch videos, download and use apps, flick through photos, manage your diary and emails. All of these things you can do on your MacBook and iPhone. I struggle to see why you would buy this product if you already have the iPhone, and particularly if you also own a MacBook (Apple speak for a laptop).
Will this product revolutionise the way that we consume information and, in turn, how we do business in the real estate sector?
Here are some ideas on how the product "could" be used:
1. Listing Presentations. Laptops can be a little intimidating in the lounge room, some agents suggest that they can create a barrier between the prospective vendor and the agent. Maybe a touch screen tablet will soften that a little.
2. Property Searches. Some of our offices have MACS in reception, enabling the public to drop in and browse our website. The novelty of using iPads could work well.
3. Capturing Information at Open Homes. With the right software (that plugs directly into you database) it would be pretty handy to record not just buyer details, but buyer feedback on an iPad during open homes.
I'm still a sceptic, but I'll let you know when I've bought one (which will probably be early May by the way).