2
minute read
Following on from the upgrade your listing feature launched by Thehomepage a few months ago, Realestate.com.au have added a similar feature to their listings. If you view any property on Realestate.com.au and click on the Show Page Visits link above the property images you will notice a lightbox popup, highlighting the Listing Performance for the property along with the Upgrade options available.
Users (most likely property vendors) are provided with bar graphs showing the increased views, engagement, sharing and enquiries generated from upgrading your listing. They can then view examples of  the various upgrade options with a call to action opening a lightbox popup to contact your agent.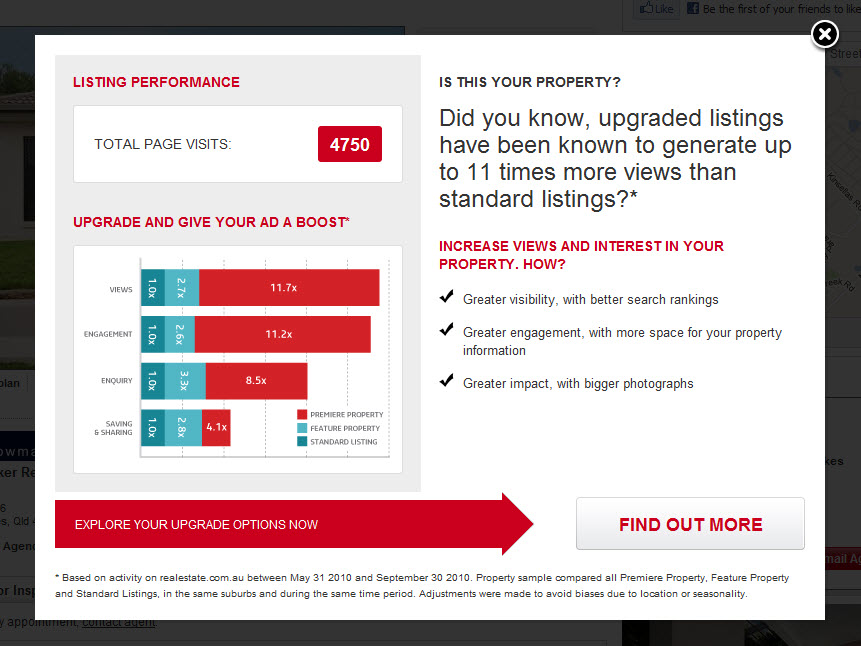 Its this call to action which I find very alarming. REA know they can't leave the agent out of this process so they maintain its the agents responsibility to upgrade the property. But unlike the Thehomepage, REA are capturing vendor details when the vendor fills in the form to contact the agent and by default the form has this checkbox ticked:
Send me my weekly campaign report on the performance of my property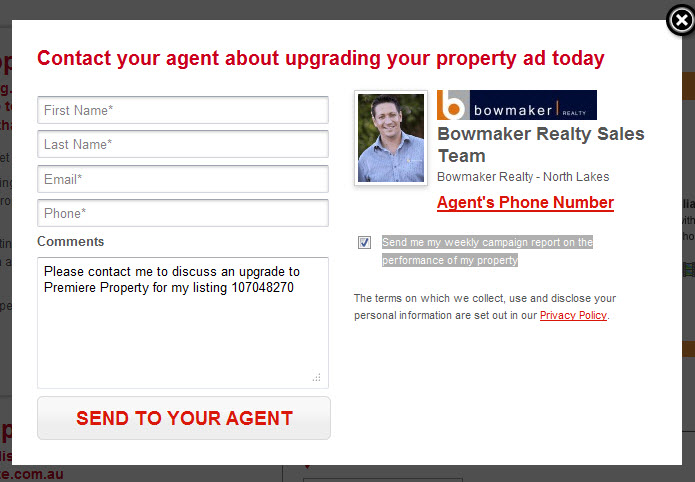 This is very sneaky, as Realestate.com.au are capturing property vendor details against an agent's authority and in most cases without the agent knowing.  It is anyone's guess what Realestate.com.au will use these vendor details for or what product(s) they will push on them next.
Many agents are not aware of this upgrade section on REA and I've heard reports from agents being blasted by vendors after they've seen it, accusing the agent of not providing them with the best marketing solution. If REA had made agents aware of this section, then agents could have the opportunity to direct vendors here at the beginning of a marketing campaign.
Note: this agent has been randomly selected for illustrative purposes and was not contacted about this article.