2
minute read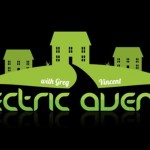 After launching Electric Avenue (EA) 'The Online Real Estate Show' last Wednesday, Ryan O'Grady suggested that I share this week's episodes with B2 readers and see if you find the episodes interesting enough to maybe look at continuing to share these weekly Wrap Ups regularly?
What is Electric Avenue?
Firstly, to explain a little bit more about the concept behind the show, here's a quick intro vid…
The idea for the Online Show sprung up completely out of the blue on Saturday the 9th June and I decided to name it 'Electric Avenue'. By Wednesday night (4 days later) the logo was done, my website was reconfigured, the intro videos were completed and the first show went LIVE onto the web just after the end of the 2nd State of Origin match in Sydney.
Note: The 'Electric Avenue Mobile Film Production Studio' consists of an iPad2 (a few apps), a Mic, a Music Stand and a passionate Aussie bloke (me) with a desire to help the real estate industry embrace technology & Social Media more effectively.
So here's this week's EA Wrap Up…
On Monday's show – I shared newly adapted technology that could rapidly make QR Codes just a part of history as Augmented Reality is used by Layar to "activate Print with Digital Content" and asked 'Are QR Codes Now History?'
Tuesday, after Fairfax's big announcement to lay off 1900 staff and close down Syd & Melb printing plants I looked at 'Could This Mean That Print Media May Actually Become Cheaper For Real Estate Agents?'
Wednesday's episode discussed a 'Simple Free Tool To Help Build Your Profile Online'
Thursday I delved into the Avenue part of the show (Street Level) and looked at  'A Different Way To Approach 'No Junk Mail'
Then rounding off the week, today is a Behind The Scenes Interview: Mat Steinwede, James Tostevin and Tom Panos – 3 Real Estate Legends AREC2012
I hope you like the EA Wrap Up concept? Cheers Greg 🙂