3
minute read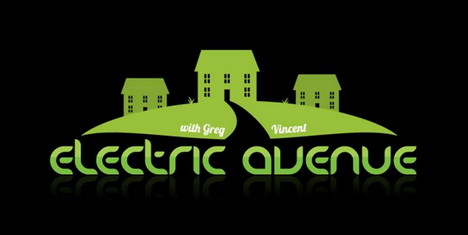 Here's this week's Wrap Up from The Electric Avenue Show…
On Monday's Show I shared a Highly Recommended FREE App for Agents.
This app is a huge time saver and is something that I use a lot. It's one of my MUST DOWNLOAD APPS for Agents.
In the video below, I demonstrate another good feature and some of the behind the scenes workings of this great FREE app…
Visit Evernote to set up your FREE User account and/or download the Evernote App.
On Tuesday's Show – I looked into the Print Media v's Online debate and posed the question 'Is Print Media Still Relevant In Real Estate?'
After recent announcements from Fairfax and News Ltd about staff cuts, planned closures and centralisation, there have been a few rumblings amongst some of the real estate industry about whether print media should still play a role in the media mix or whether they should just go purely online.
My greatest concern for many of those agents who say that they are purely going online, is that they don't have their online foundations properly in place to enable them to effectively move everything across to a purely web-based marketing strategy.
Which means that there profile and branding within their marketplace will shrink as they become seen as the little fish amongst the BIG ONLINE OCEAN.
For the moment, I believe that print media still has a strong role to play in an agent's marketing mix, but also, RIGHT NOW is the time for agents to start building an effective online marketing strategy.
Wednesday's Show features One Of The Best Time Saving Tools On The Web and an insight into what Matthew Shadbolt and the Corcoran Group in NYC have recently started integrating into their marketing.
If you want to connect with customers faster online then the Time Line of events that took place within this episode is definitely worth checking out…
Yesterday's Show, featured a Brilliant 'New' Real Estate Book for Agents
Back when I was running our real estate offices, I adopted a lot of the strategies and systems that are now outlined within this 'New' book.
The system outlined helped us to achieve increased results and provided our agencies with the much needed direction and business approach to model our marketing, scripts and dialogues from.
On Today's Electric Avenue Show – footage comes from one of Sydney's most popular beaches and features some thoughts around the Virtual Agent v's Traditional Agent debate.
The show was recorded just prior to presenting at the ONE BIG EVENT held yesterday by the ONEAGENCY Group in Manly, where I gained an incredible insight into this rapidly expanding real estate business model.