4
minute read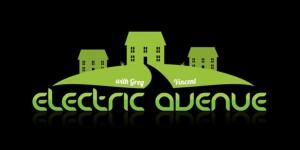 There's been a NEW Property Seller Tool launched by RealEstate.com.au as the REA Group reports yet another bumper year of profits.
After the latest profit figures announced in yesterday's article, REA Group posts 29pc rise in FY profit by Darren Davidson in the Australian…
"REA Group, publisher of the popular realestate.com.au website, posted a 29 per cent rise in full-year net profit to an expectation-beating $86.8 million.

Revenue for the 12 months to June 30 was up 16 per cent at $277.6 million, and earnings before interest, taxes, depreciation, and amortisation rose 22 per cent to $126.0 million.

The company will pay a final dividend of 20.5 cents per share, with earnings per share up 25 per cent to 66.2c.

Greg Ellis, chief executive and managing director of REA, said that the results reflected the strength of the company's business model and its ability to respond to a changing market environment," CEO and Managing Director of REA Group Greg Ellis said.

"In Australia, we achieved 15 per cent growth across the residential, commercial and media businesses and surpassed one million downloads of our realestate.com.au mobile apps," he said."
…and whilst trying to avoid stating the obvious, realestate.com.au does have the most significant consumer audience in the Australian real estate space, and with their latest deal with News Ltd's local print media, it only looks like gaining even stronger online dominance (if that's possible?)…
"In the past six months, REA struck a marketing alliance with News Limited and pushed harder into the mobile space. Under the new deal, which was announced in July, the two companies will offer a joint print and digital package called the Prestige Plus Package, which will allow property advertisers to use both News Limited local papers as well as the REA website and mobile platforms."
So, any education material that realestate.com.au provide to potential sellers via their site should be something that all Australian real estate agents know about and remain familiar with if they want to stay ahead of the game and in-tune with what a lot of their potential customers are being told.
Realestate.com.au's NEW Property Seller Guide features 3 main sections.
1. Preparing To Sell
2. Advertising Your Property
3. Presenting Your Property
The Property Selling Guide also includes a number of .pdf downloadable CheckLists…
It'll be interesting to see what agents think about this latest realestate.com.au update?
Electric Avenue Wrap Up 
On yesterday's show I shared an insight into "The Future Of Real Estate Marketing"
…as part of the next level of integration with Social Media and property marketing, the largest construction company in Brazil, Carvalho Hosken, recently launched 'The Social Home Tour'…
Wednesday's Electric Avenue raised the question, "Are You Missing Your Real Estate Mark'et?"
On Tuesday's show, I shared "5 Helpful Tools For Today's Mobile Real Estate Agent" PLUS a selection of photos of each gadget.
…and to kick-off the week, Monday's episode featured a story about "How Do You Create Raving Fans?" and outlines 5 questions agents can use to improve their business.
I hope you enjoy this week's wrap up. Cheers 🙂