3
minute read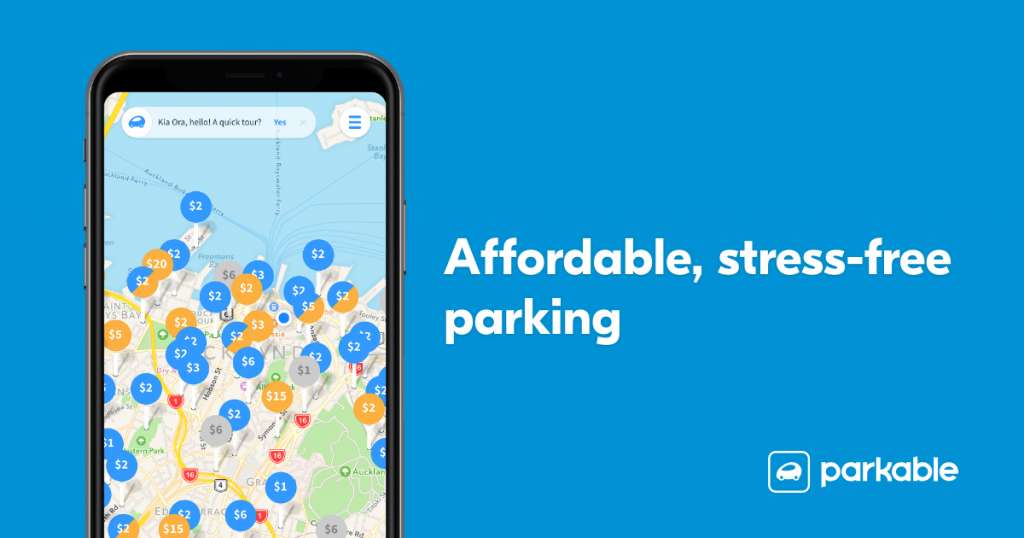 Parkable, Australasia's fastest-growing parking app, has raised AUD$4.3 in its first significant funding round led by Spark, New Zealand's leading digital services company.
The funds are earmarked to further increase the company's leading position in the NZ market and also help with its expansion into China and Australia.
In addition to Spark, investors include Peter Beguely and Rowan Simpson, and early-stage investors and advisory board members Jason Kilgour and David Brain have both increased their holdings.
Parkable Co-Founder and CEO, said:
"We are delighted that Spark has led this round and we look forward to working with them even more closely in the future. We will be putting the funds to work immediately and I hope our loyal and growing number of parkers and hosts will have even better parking experiences because of that.
"We believe our Parkable for Business product is the best corporate parking optimisation solution in the world. We want to push that very hard now, both in our existing markets in New Zealand, Australia and China, and in new markets where we know there is increasing parking scarcity.
Parkable's value proposition is based around the shared economy and allowing businesses to lease out vacant car spaces to staff or other commuters on a short term ie hourly, daily or weekly basis.
Speaking at the Proptech Summit in Sydney on Tuesday CEO Toby Littin highlighted examples around how Parkable were helping to improve staff satisfaction for major corporates by providing the platform to allow these enterprises to offer their vacant car spaces to mid level staff for only a few dollars per day.
Mike Davis at Parkable says
"Parking is increasingly difficult and expensive to come by and many businesses and organisations have unused parking spaces in high demand, central locations."
Many businesses in the city centre have lots of parking for staff, and now on days off including sick days, weekends, evenings and annual leave, companies can pump money back into the organisation by renting our their spare spaces.
Instead of unused parking spaces gaining no financial value, companies are now taking advantage of all the out-of-office times that spaces are available for hire. As the demand for parking continues to grow, this is a good new source of revenue for businesses.
Office buildings, churches, hotels, gyms and restaurants all have car parks sitting empty at some time of the day and can now think creatively about how to generate more income.
With businesses of all sizes and across all industries able to access reap the rewards of unused parking, and with the extra bonuses of setting their own prices and times, this is a viable option for big companies, SMEs and also an option for budget-conscious start ups who have parking spaces in a desirable location.
Parkable recently announced a joint venture in China and in February acquired Brisbane-based parking solutions business Park Genie, which it has subsequently rebranded and integrated onto the Parkable platform. Parkable is now operating in three Australian cities as well as in its Shanghai, China base.