3
minute read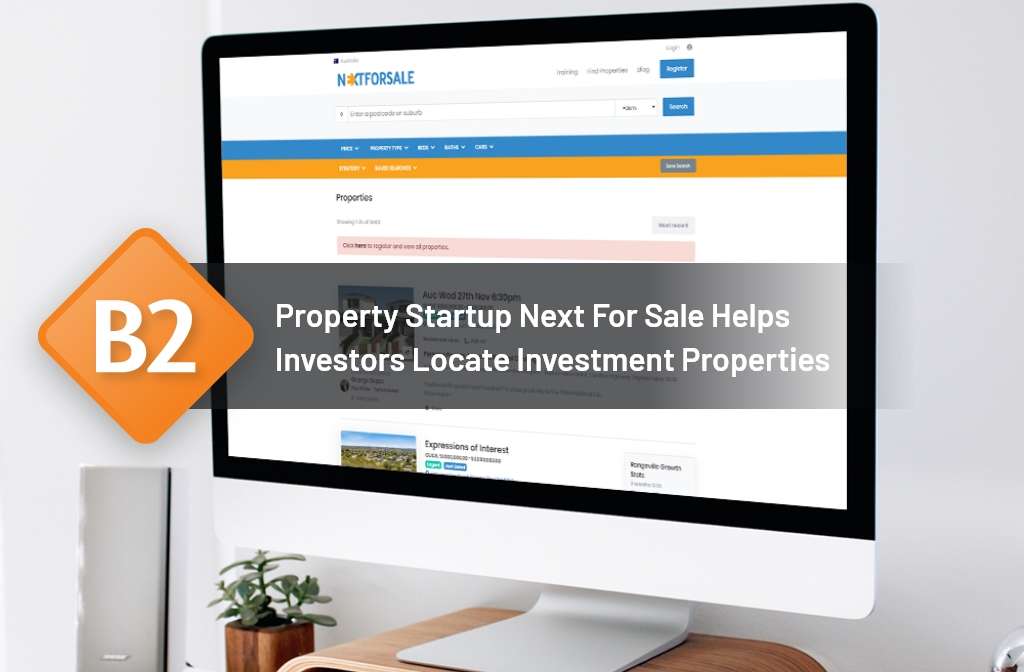 Have you ever been on the lookout for a property bargain? What property investor isn't. But finding the right investment deal can be difficult, especially if you're new to the market and lack an extensive network of agents.
That's what Liam Austin, co-founder of Next For Sale realised in his quest for finding his first property investments, and so decided to do something about it.
Next For Sale explores the internet daily for distressed property sales and uncovers under market value real estate deals across Australia.
"We built the platform for property investors and first home buyers looking for a great deal by assisting the identification and analysis of investment property with a focus on distressed deals," says Liam.
"By purchasing an investment property below market value, you gain instant equity allowing you to build your wealth faster."
Currently in Beta mode, they're inviting first time buyers and experienced investors alike to sign up for the waitlist to get access to the platform.
In return they're asking for feedback and suggestions for improvement to help them build a better tool that helps solve some of the issues investors face whilst sourcing the right property deal.
Complementing the property search tool, Next For Sale also aims to educate investors through training and events. First out is an online conference called the Australian Property Investment Show, on 6-10 November (free tickets are available via the website).
20+ of Australia's top property investment experts are in the lineup, ready to share their #1 investment strategies during this 5 day event, with thousands of attendees expected.
As opposed to a traditional conference, no expensive travel or accommodation is needed for this virtual event.
Liam says:
"Australians have this love affair with property investment, but it's still hard to access good information and advice, unless you have deep pockets and consultants to help you figure it out."
"In my career I've always looked for advice from people who've done what I dream to achieve and have a proven track record of success. My goal with the Australian Property Investment Show is to make it easy for Australians to benefit from gaining the investment strategies of some of the savviest people in the industry".
"This show, together with Next For Sale's powerful search tool, will make it easier for people to make smart investment decisions and maximise returns."
The world is going digital, and it seems the once very conservative world of property is following along.
No need to suit up and dress to impress, when you can get top tips and do your bargain hunting from the comfort of your sofa, wherever you are in the country.