4
minute read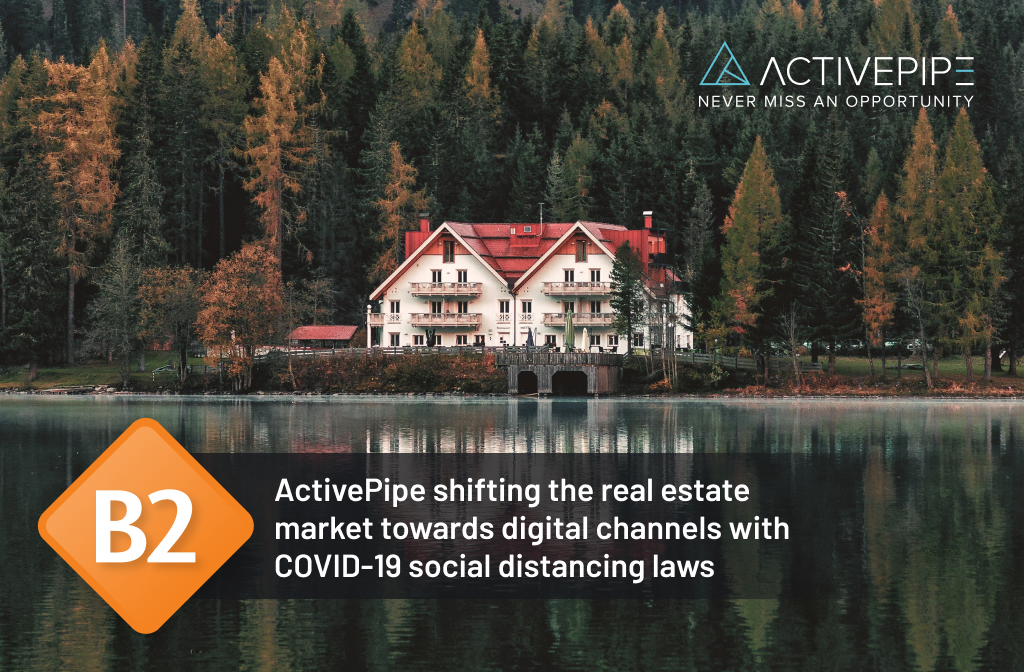 COVID-19 has greatly impacted the real estate industry. In order to limit the infection rate of COVID-19 and comply with the latest government social distancing restrictions, open homes need to adapt by relying less on face-to-face interactions and adjust towards digital channels as an alternative method so the market can remain in business.
Digital platform ActivePipe, is a Real Estate Marketing Automation platform, which is based in Melbourne with offices in Washington DC and Austin. ActivePipe recently published a whitepaper; Digital Marketing in Real Estate: A guide to better ROI, which explains how digital marketing is now essential in adapting to the current real estate industry. Information on how real estate offices can drive greater revenue and greater value for clients, which is an industry first paper.
ActivePipe Chief Commercial Officer, David Choi commented:
"We created this whitepaper to analyse and compare the pros and cons of different digital marketing channels, but more than that, we wanted to put into context how marketing strategies align with the behaviours of the top-performing agents. What are the best agents doing to win more listings? By capturing those insights in a single report, we hope to simplify what can be a very complex topic for real estate decision makers."

The whitepaper emphasises that in order to provide prospectors the premium services they expect, services which are extremely responsive and tailored to their needs and wants, digital marketing is going to be fundamental.
Agents are becoming increasingly reliant on strategies that enable quality service while maintaining social distancing, as reports are continuing to say that COVID-19 will continue to spread for some time.
In its extensive research, it was found that customers interacted more with email marketing from their agents than by any other form of communication channel. The report in fact shows that email has a significant return on investment $42 return per $1 spent.
David Choi from ActivePipe spoke on the state of digital marketing in real estate:
"There are a lot of options for agents in regards to building their brand and winning more business, but we believe there's a level of confusion as to what delivers the best outcome. I spoke at List, Sell, Negotiate last year where we polled the audience, asking what they think delivers a greater ROI, social or email? Staggeringly, 81% answered social. The truth is, email has an ROI of 42x that of social."

Agents can personalise their customer service at a scale through digital marketing, with top performing agents that convert the most listings, owing their continued success to this strategy. Relationship building and follow-ups are the most important goals that agents handle, which can be channeled through effective digital marketing strategies.
The report analyses the pros and cons for real estate agents on the three most common channels; PPC, social media and email marketing. Now and in the coming months that real estate agents are increasingly working from home, it is fundamental that agents commit to learn and integrate digital marketing tools as a part of their routine on a daily basis, as just having the tools is not sufficient.
The report also outlines the value real estate agents have in their existing database of contacts. Unique ROI opportunities can be achieved through lead nurturing activities. Email marketing in particular allows agents to optimise their time, maintaining active contact with their entire database and consolidating client relationships so no opportunity is lost. Combining email marketing with their CRM, allows agents to unlock significant value that would otherwise lay dormant.
For more information, the whitepaper can be downloaded here.