2
minute read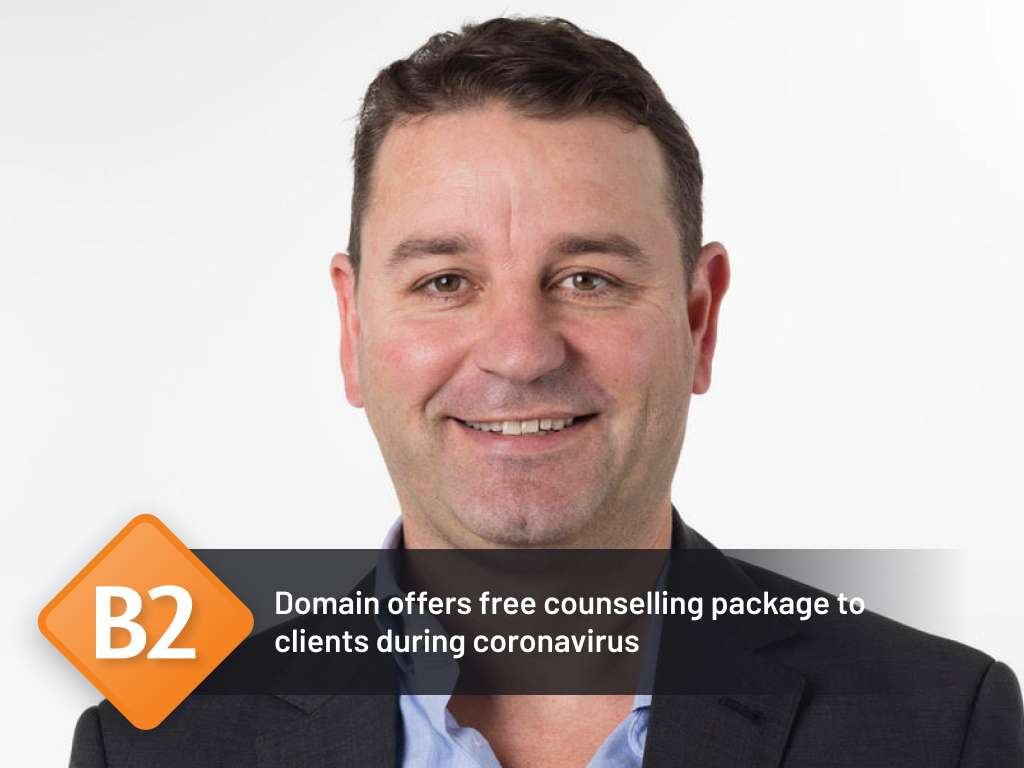 Domain is offering free and confidential counselling sessions during COVID-19 by extending their Assure Employee Assistance Program (EAP) to their clients.
"The mental health and wellbeing of our community is always of utmost importance, and now more than ever we want to help," Domain's Group Commercial Director, Tony Blamey, said.
"We recognise that we are all experiencing an uncertain time and many people may feel worried, stressed or anxious in relation to COVID-19," he said
"Domain is now offering an extension of our company's EAP service to all industry clients where they can access three free and confidential counselling sessions with experienced, registered psychologists for practical support."
Counselling services available include: 
Understanding and coping with anxiety
Dealing with financial stress & changes at work
Relationship / marital challenges
Coping with stress
Parenting and family difficulties
Managing mental health
The program is open to all property industry clients of Domain, AllHomes, and Commercial Real Estate until 14 July 2020. All they need to do is call 1800 808 374 and state that they are a client of Domain. Confidentiality is guaranteed with Domain having no visibility on who has called the service.
It comes at a time that Domain is also partnering with RISE, an industry-led profit-for-purpose collaboration that provides meaningful solutions to support mental health in the property community. RISE is also developing an app dedicated to improving the wellbeing of the real estate industry.
Domain CEO Jason Pellegrino said, "Between COVID-19 and the recent bushfires, our communities have faced a lot in recent months. We have always seen our relationships with our clients as real partnerships and we are happy to be able to extend this support to them during our current challenging times."
"We are also proud to announce our partnership with RISE, where we will work together to develop tools to help agents monitor their mental health and arm them with knowledge and support to navigate these times and beyond."