3
minute read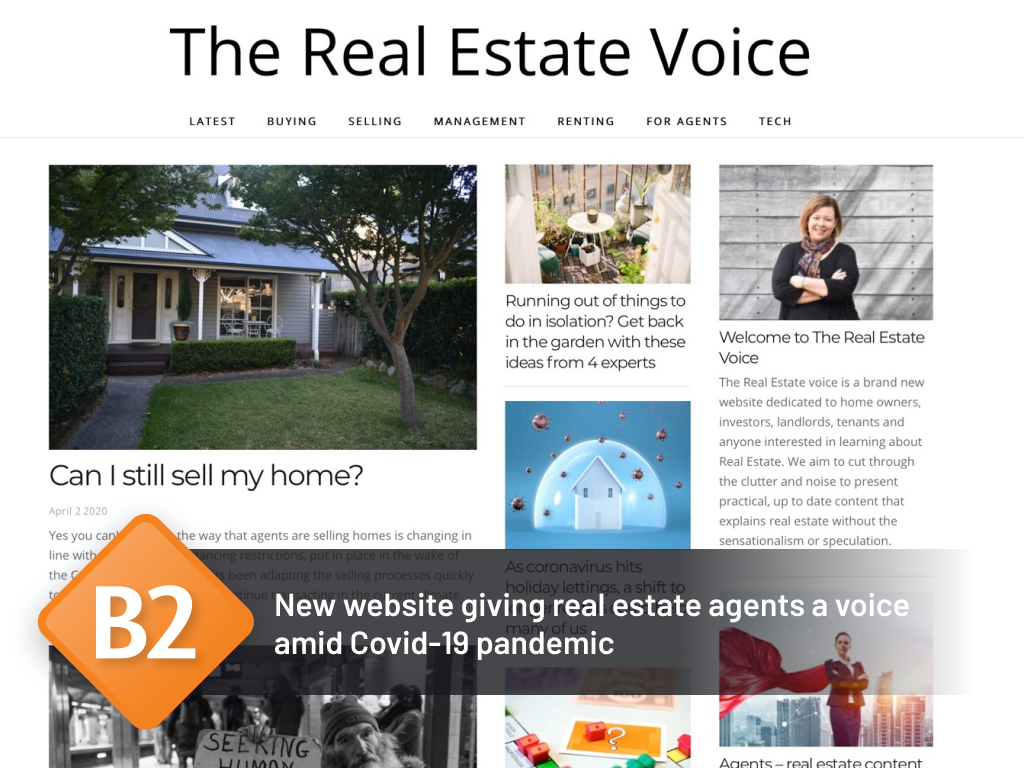 The Real Estate Voice (TheRealEstateVoice.com.au) is being launched by online content marketplace, Partica, on Thursday April 2nd, as a free content resource for real estate agents. The resource is designed to help agents find content that supports their relationship with their clients, keeping them connected during these times of uncertainty.
With the real estate industry and market changing daily in the wake of the global Covid-19 pandemic, it's important for agents to keep up communications with useful, relevant and informative content. The Real Estate Voice provides practical, timely, researched and verified content to explain what is happening in the real estate sector, without sensationalising the news.
All of the articles on the site are contributed by experienced professionals in the real estate industry including influencers, businesses and coaches, and are free for agents to download and use in their emails, blogs and social media channels. Written from the agent's voice, articles can be immediately used in correspondence with clients by linking back to the original article published on The Real Estate Voice. The website also includes a section for supporting agents with services and technologies that help them continue to do business differently.
The collaboration between businesses and personalities in the real estate sector supports the greater community while the industry experiences unprecedented challenges and uncertainty, providing support and guidance to help manage anxiety and keep agents calm and focused while they navigate business challenges they have never experienced before.
Leanne Pilkington, President of REINSW, and Ryan O'Grady, CEO of AgentPoint and Business2 support the initiative, seeing it as a fantastic way to support the industry.
On the idea behind the Real Estate Voice, Fiona Okeson, Commercial Director of Partica for Real Estate, says:
"The Voice helps connect the real estate community through content, giving them valuable support in the industry. Many of the contributors to The Voice have been a part of the real estate industry in Australia and New Zealand for many years, and would not be here unless it was the love and support of the community. This website is our small way of being able to give back to an industry who has supported our businesses during these uncertain times."
Industry coaches, mentors and businesses are invited to get involved by contributing articles and information to the growing online voice of the real estate industry.