3
minute read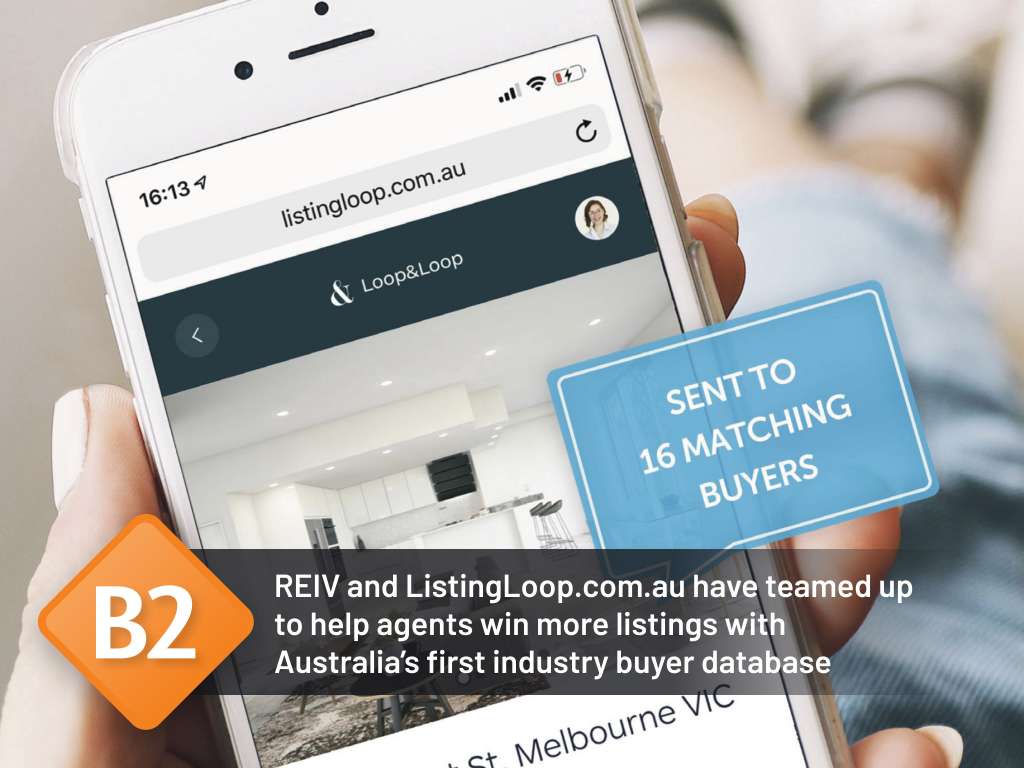 ListingLoop.com.au today announced a partnership with The Real Estate Institute of Victoria (REIV) to support agents by offering a safe digital solution that directly connects buyers to properties faster than ever before.
ListingLoop.com.au is Australia's first industry buyer database, which gives agents the ability to directly advertise their vendors' properties for sale under a no sale, no charge success-based advertising model, while providing agents with a recurring revenue stream through their buyers.
ListingLoop.com.au CEO Rhett Dallwitz said that "no sale no charge advertising provides an appealing, no risk solution during this current market. We understand that vendors are unable or unwilling to pay upfront advertising fees, while agents are not in a position to carry these fees on behalf of their vendors."
ListingLoop.com.au, which saw a 23 percent increase in buyer registrations last month, attracts ready and qualified buyers who register their homebuying criteria to find their ideal property faster. Buyers receive an alert in real time the moment there's a just listed property matched to their needs, offering an alternative to the traditional model of property 'searching'.
A property listing and property photos taken from a smartphone can be uploaded in less than 30 seconds after the signing of an authority helping to save costs and time. There are no listing fees or subscription fees to use ListingLoop.com.au, which displays an agent's brand more prominently than the ListingLoop.com.au brand.
Agents are winning more listings with no sale, no charge advertising. If ListingLoop.com.au does not bring a buyer to an agent, there's no fee payable. It's no risk advertising for the vendor, but also for the agent who is not required to fund the advertising. Any fee payable does not need to be paid until settlement or 90 days, whichever is earlier. This makes advertising cashflow positive, another industry first.
Property information such as the address and the sale price are protected behind a login. They are only seen by registered buyers and are not visible in search engines such as Google and Bing, protecting an agent's data.
ListingLoop.com.au is the first platform to pay an agent up to 50 percent of its advertising revenue when a buyer purchases a property from within the ListingLoop.com.au network and outside of their agency. If that buyer purchases property through ListingLoop.com.au multiple times in their lifetime, the agent receives a recurring revenue stream. Should a buyer that's assigned to an agency purchase a property from within that same agency, there is no fee.
Buyers receive a free dashboard that houses their property matches, while agents also receive a free dashboard giving intelligence into the activity of invited buyers, which in turn creates additional listing opportunities.
"Our mission at ListingLoop.com.au is to connect people for mutual benefit so that everyone wins. We are more focused than ever on upholding this commitment and to providing digital solutions that support agents in listing and selling properties," said Mr Dallwitz.