3
minute read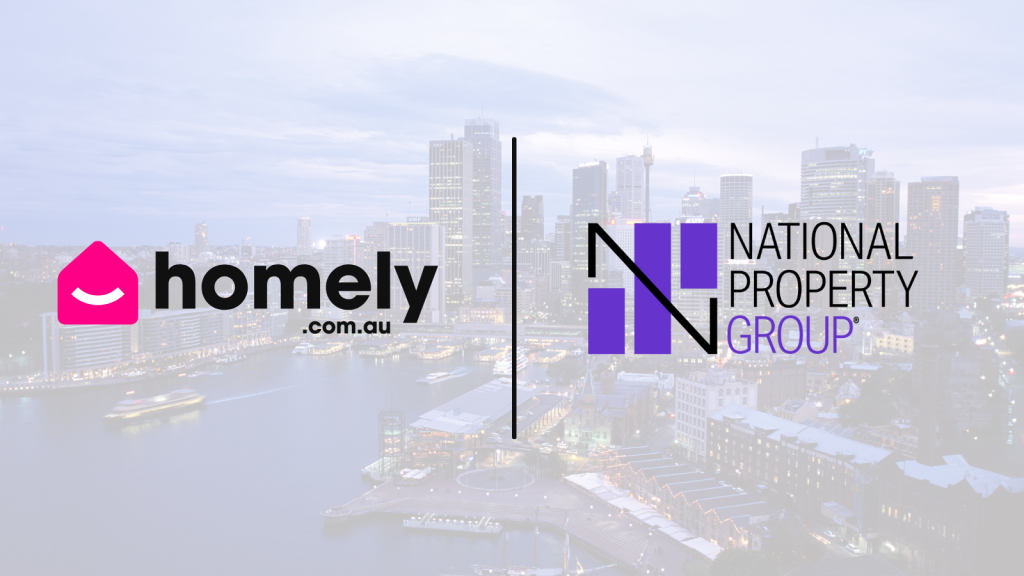 Homely.com.au, the largest industry-backed real estate marketplace in Australia, announced its new partnership with National Property Group, which includes a deep integration of the National Property Data offering.
Led by Homely's Head of Product Luke Kenyon and Head of Industry David Webb, the integration will deliver more accurate home values, average values, sold prices and help customers and consumers make better informed decisions about properties.
"The integration with National Property Group complements our much-loved unique suburb review content, giving consumers all the tools they need to find their home on Homely," says Luke Kenyon. "Strategic partnerships drive 10x growth in companies like Homely. Having worked on similar strategic partnerships, I couldn't be more excited about this. The National Property Group partnership is a natural next step for Homely as we look to disrupt the industry."
National Property Group brings more than 40 years of historic and current market data to the partnership. Established in 2020, after acquiring one of NSW's leading property data platforms, National Property Group works with some of the industry's most influential leaders and technology experts, and is committed to a more collaborative approach to property technology.
"Partnerships like this one with Homely, enable us to continue to break down silos in the property technology industry, and empower both consumers and property professionals to get the data and information they need, then take action, without the complexity of many different platforms," says Don Harb, Chief Operating Officer at National Property Group. "Through our increasingly expansive data set and integrations, we empower people to do more with data, as quickly, simply and confidently as possible."
Consumers using Homely will benefit from the latest comprehensive property data, including recent sales, automated valuation models (AVMs), government and demographic data and other valuable data points to help with accurate, real-time estimates for residential property prices.
Agents will benefit from Homely and National Property Group's data enrichment products to support accurate property estimates and more compelling listing conversations. This data will be bundled into Homely's Homely Plus membership program, providing more value to agent partners.
"National Property Group offers great data for real estate professionals to find information they need for better listing presentations," says David Webb, Head of Industry at Homely.
Homely Co-Founder and Co-Chief Executive Officer Adam Spencer says, "The strategic partnership between National Property Group and Homely marks a major milestone in our ambitious growth trajectory. As well as accelerating our data strategy, the partnership allows us to provide even more value  to consumers looking to Homely to help them make better informed property decisions.
"We're delighted to partner with a business that shares not only our ambitions but also our corporate values in delivering the best experiences possible for consumers and agents in the industry."