2
minute read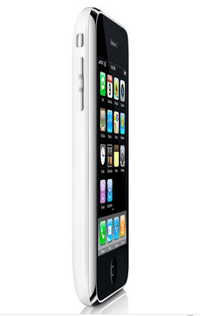 I've written about the iPhone on this blog before, but the thing just keeps getting better.
The new model released this week–a faster 3G model at about half the price of the original model–makes me even more clear that this device will transform real estate.
What has to happen for the iPhone to bring workable real estate onto a mobile device for the first time?
A smart developer just has to create the applications. KCPB is funding promising application developers, and all applications will be for sale or free in the "Ap(plication) Store" for instant download and installation.
Watch the Apple WWDC keynote video to see some examples of iPhone applications that were created in just a couple of weeks. Once you see the examples in the video–from companies like eBay, Loopt and Major League Baseball–I'm sure you'll be blown away.
Despite Blackberry's, Palm's and Nokia's best efforts, I don't see them catching up any time soon. Just imagine a Blackberry product launch in which new features are greated not just with polite applause, but with outright surprise, laughter and joy. But, if they do catch up, all the better for the real estate industry.