2
minute read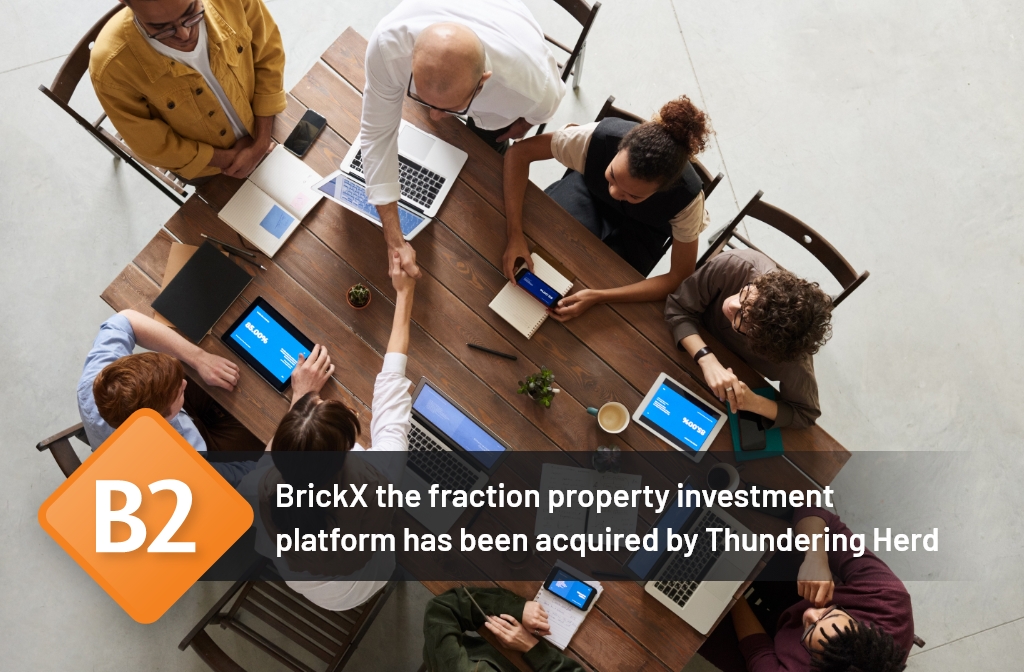 Australia's first fractional property investment platform BrickX has been acquired by Thundering Herd, becoming a wholly owned subsidiary just before Xmas. The amount paid by Thundering Herd was undisclosed but allowed current major shareholders including NAB Ventures, Westpac's Reinventure and local VC fund Bridgelane to cash out their investment in the platform. The two banks invested in the platform in 2017/2018 when they participated in a $9m Series A funding round.
Thundering Herd is a Venture Capital & Private Equity Investment firm. Recent investment successes include Lend Collective and GoFetch along with a number of active investments.
BrickX has indicated the new owners of the platform plan to expand the existing property portfolio of 19 properties offered by BrickX and also go into other categories including Commercial Real Estate.
This expansion of the property portfolio will be a much needed injection for BrickX as our belief is there were some underlying issues with their business model with one of the primary being a lack of supply of property.
Another problem we highlighted with their model was the sole focus on residential property in popular metro areas, mostly in Sydney. Invariably these type of properties don't have the best rental yield meaning BrickX can only deliver reasonable returns through also combing capital gains with rental yields in a booming market. Again this issue may be overcome as they look to introduce higher yielding commercial properties into the platform.
It will be interesting to see how quickly they bring on additional assets into the platform and then how well this is received by their 70,000 plus users who have signed up to their service.