2
minute read
Domain has launched a real estate new search engine that I think consumers will find better than anything on the portal market today. It uses Web 2.0 technologies that allows users to refine their search from the one page that continually reloads.
It could be a little quicker and more intuitive (www.dothomes.com is the best I have seen) but it is a huge leap in the right direction and will no doubt be further refined.
Realestate.com.au's search is just so limited and frustrating for both consumers and agents (first 200 results only – please spare me the reasons)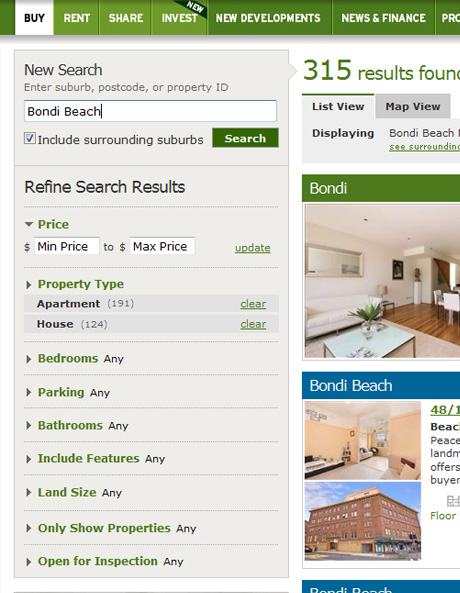 It seems Domain are really starting to add some innovation to their website and are not afraid to make some serious changes not only to the business model but also to the way we use their websites. It still has a long way to go – but it is showing some great signs.
The new search is more evolutionary than revolutionary (we have been doing this for about 2 years on many of our websites) but it is the way all searches will be conducted (or similar) in the future on all of the major portals.