5
minute read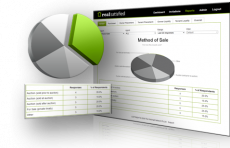 I think every real estate agent finds out in their first week in the industry that client testimonials are gold.  Client feedback goes well beyond the occasional testimonial and the better agencies invest in detailed client surveys so they can take a real measure of their performance.
Till now most real estate agents have really been restricted to paper surveys (complete with reply paid envelope) or investing significant time with the  online survey companies to make a fit our industry. Speaking for ourselves we have been surveying landlords, prospective sellers, sellers and buyers for over a decade and literally have boxes of completed surveys.  Some of the emarketing solutions also provide you a rudimentary survey ability but it really is quite basic.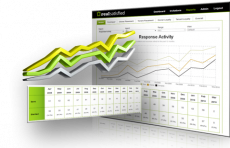 Feedback is absolutely essential if you want to be fine tuning your business to suit your clients and customers. In our office each buyer and seller feedback survey is read out in full and discussed at each of sales meeting but the real deeper analysis is quite time consuming so it is done at much longer intervals.
For a little while now I have been toying with the idea of migrating our paper surveys over to one of the many great survey solutions available on the web but that would require a significant investment in time as you have to setup the survey from scratch.  These companies give you amazing building blocks but you really have to construct the building yourself to get the most out of it.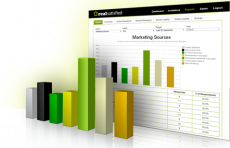 I am glad I waited though as a new online solution has been released specifically for Australian Real Estate Agents called RealSatisfied (www.realsatisfied.com.au).  They surveys are fully setup for our industry and are ready to go.  In fact once the account is setup and you have uploaded your logo your first survey could be sent out within a minute.
The service itself is very polished and professional. Late on Friday afternoon I signed up and sent out surveys to our our landlords. Within 30 minutes the first survey was back and by the time 24 hours ticked over 10% had returned the survey. By Sunday night we are close to a 20% return rate and I expect those numbers to be much higher again by mid week.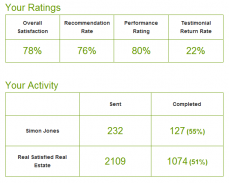 In addition to the full details of all survey the system also asks each person to submit a testimonial and so far we have found about a third of all respondents have chosen to provide a testimonial. This alone is marketing gold but the best part is the system gives far  more statistics and analysis. Each salesperson can (optional) have a dashboard providing a selection of quick performance stats and then burrow down to find full details and responses.
In just  two days the results have been very impressive!
There are currently 6 types of Surveys
Vendor
Purcahser
Landlord Placement
Tenant Placement
Landlord Loyalty
Tenant Loyalty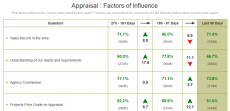 Over the next week we will change  over our buyer and seller surveys to the RealSatisifed system but I expect a similar sort of results and I expect the statistics to only get better as you are able to track changes over time at different intervals.  This allows you to set performance targets and track changes in that performance over time.
RealSatisfied, Is it perfect? – Of course not!
It is still an off the shelf solution and it wont be an absolutely perfect fit for you but honestly what is? There are things I would slightly change or tweak but none of them is a game breaker.  There are surveys we have done for nearly a decade that the system does not do, at least for the moment.  These includes surveys for Appraisals, Lost Appraisals/listings and a few other scenarios. So whilst it's not perfect, it's pretty damn good~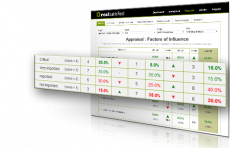 There is the typical 30 day free trial period in which you can give it a good flogging to work out if it's for you.  The cost works out at a base price of $39 per month (includes one account) and then $9 per additional team member.
If you do paper surveys this is going to save you substantially in time and  money and provide you and your clients a far better experience. If you are not surveying your clients then you should and this is simply the easiest purpose built way to get it done. The bonus of course is that your return rate for testimonials will probably skyrocket.
On  the RealSatisfied website you can have the surveys sent to you as though you were a client and you can also take a tour of a back end in a demo account to check out the reports.