3
minute read
With a name like BarCamp it's no wonder Aussie's have taken strongly to the concept but an REBarCamp is not really about a bunch of real estate agents hanging out in the bar.
A BarCamp is a user-generated conferences that is full of open participatory workshop-events, the content of which is provided by participants.  A REBarCamp is a barcamp for real estate agents.
One of the most often words to describe a barcamp is an unconference.
A typical real estate conference has a lineup of paid speakers and a strict agenda to follow whereas with an unconference there are no scheduled presentations or paid speakers. The day's agenda is actually decided during the morning registration period by attendees submitting possible sessions that they'd like to participate in or lead.
The sessions are divided up into different groups, and organized by skill level, relevance and potential popularity. Typical subjects for a REBarCamp might include Blogging, WordPress Plugins, Video Blogging, iPad Presentations, SEO, Cloud Computing, Social Media 101 for Agents and making the most of your Smartphone.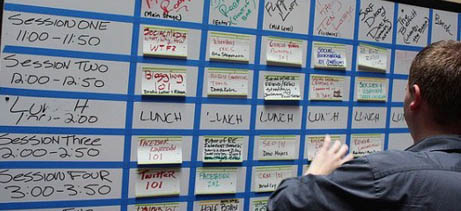 Just as the "social" experience has taken over much of what we do on the internet an unconference is a conference with big injection of social into it.  The attendees not only create the conference and participate it.
I love a quote from Mike Meuller in the states on the REBarCamp concept when he said:-
"In purist terms, a REBarCamp experience should be the single biggest learning event you attend all year (assuming you attend only one).  Yes, there are exceptions to the rule and every REBC is different, but if you attend a REBC and think it wasn't worth every minute of your time there's only one person to blame."
The first BarCamp was created and organized in one week in 2005 in the US and the first REBarCamp was held in San Fransisco just 3 years ago. Since then over 300 events have been held throughout the US and this year the concept moved to Australia. Sydney was the first Australian REBarCamp, followed recently by Perth and on November 30th  the first Queensland event at Brisbane will be held at the Pineapple Hotel.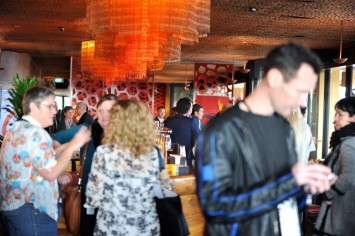 I am one of the organisers for REBarCamp Brisbane so if you are going to be in BrisVegas at the end of November we would love you to join in on the discussion but you better be quick and register.  You can read more information about the Brisbane event on its's Facebook Page and Peter Brewer's recent blog post.
Other REBarcamps are in the planning stages so if you did not make it to Sydney or Perth and cant get to Brisbane keep an eye out for the next event in your area at www.rebarcamp.com.au
Did you attend REBarCamp Sydney or REBarCamp Perth??  Let us know your experience!