3
minute read
Further to discussions about Seek Commercial making their way into the business for sale field, i thought it was time to write about a few observations I've made in the last 18 months as a budding internet marketer and entrepreneur.
Whilst there are major competitors in each field in the business portal industry we are all aware of the big three, Domain, Seek and REA. There are some smaller guys that are well worth mentioning and these days out rank and deliver better quality response to you as a business owner or business broker. The majors strongly rely on traffic derived from other verticals within their business, for example roughly 30 % of the real business traffic is direct from their realestate.com site.
The large traffic volume which the bigger guys rely on is just that, volume. Not necessarily quality targeted traffic that the small sites are delivering. I've never seen any of the majors optimize keywords that drive organic traffic to their site that was based on quality content, articles or blog posts from relevant sources. This is what leads me to my next point that's bound to shake things up a little.
It may be too much work and not enough in return for one major portal in particular. Is Realbusinesses.com.au for sale? A little bird told me that another major is looking to take ownership so that REA can focus on their core business, whilst this will eliminate one competitor it will supercharge another. I'm not at liberty to make the comment on who the purchaser may be, though take your pick there are only two to choose from.
Another one to keep an eye on is the AIBB who has also just launched their platform for business brokers, word on the street is that they are aiming to become a major player in the online business for sale field within the next 12 months, they will however only offer their services to business brokers.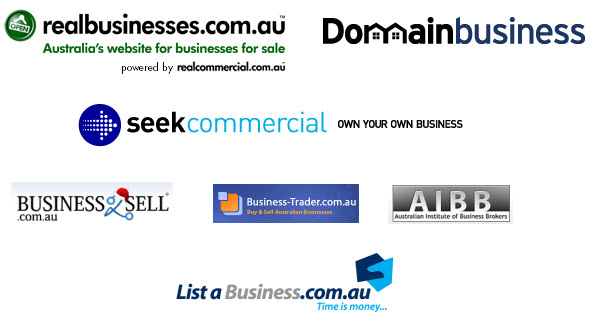 The business for sale market may not hold a big enough piece of the pie for the big wigs, which helps the likes of some of the industry specific sites like Listabusiness, business2sell & business-trader who focus heavily on quality traffic rather than volume, and seem to be giving these others a bit of a hard time.
Lets see what the next 12 months holds in store, i know I've got some work cut out for myself its going to be an interesting year in the business for sale niche/world.