5
minute read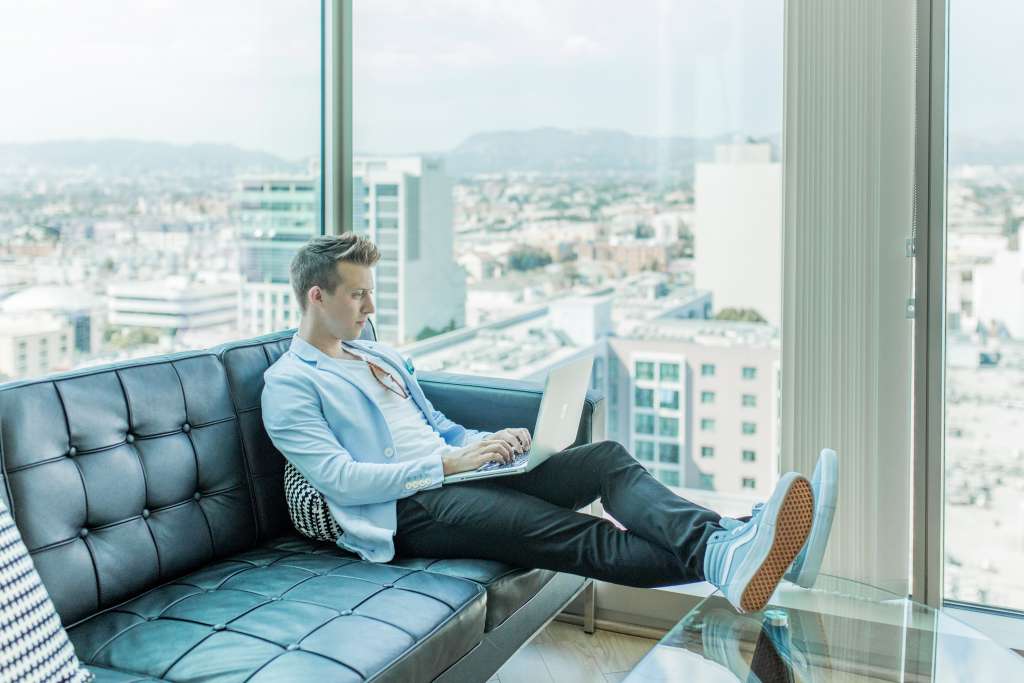 Have you heard of the new real estate transaction trend sweeping the US at the moment?
It's known as iBuying and is heading to Australia soon. So, what is it and how will it impact you?
What is iBuying?
iBuying or Instant Offers is where a tech-enabled company buys homes directly from people, quickly spruces them up, and resells them on the open market for a profit. It's kind of like a process-driven version of flipping, but with a more efficient business approach and faster turn-around time.
iBuyers purchase properties outright from the owner, completely removing a need for all of the selling process, which can often be seen by people as frustrating or tedious. The Seller simply talks to the iBuyer about all of their home's details and the iBuyer then uses their own processes and algorithms to determine the potential future value.
From this, the iBuyer presents an offer to the Seller to accept. If the sale goes ahead, they get the funds quickly which allows them to purchase another property to move into.
Who are iBuyers?
These iBuyers are usually large and well-funded companies, with real estate tech integrated into their business model.
Their simple yet effective service proposition is highly appealing to individuals, as they allow them to enter the property address they would like to sell into the online platform, answer some property-related questions and then receive a cash offer usually within 24 hours to buy the property.
The Seller usually has 7 days to accept the tentative offer and if accepted, the iBuyer will send their team of property valuers to the home to confirm the property is what the seller says it is. If it isn't, then the iBuyer will adjust the offer up or down accordingly. Once the Seller agrees on the final amount, the deal is struck, the money is paid, and the family can head off to find their next home.
It's all very streamlined, and you can see why people may find this appealing.
What's driving this trend?
Primarily, it's consumer demand looking for a better way to sell their homes faster and more efficiently.
This iBuyer movement is currently being led by the world's largest iBuyer, Opendoor, founded in 2014 and backed by Venture Capitalist giants like SoftBank. As you can imagine, these iBuyer organisations require significant amounts of capital to be able to fund such quick transactions while being able to sustain their activity during the gap between when they buy and when they sell each property.
As of April 2019, Opendoor has raised over $1.3 billion in equity, $3 billion in debt, and is valued at close to $4 billion! Other players in the US market include real estate platform Zillow, Redfin, OfferPad, Knock and Perch.
How do iBuyer's charge for their service?
iBuyers have a compelling and highly appealing customer proposition focused on speed, certainty, and simplicity – all things that Sellers want. These iBuyers are focussed on evolving the entire customer experience that people face when selling their properties, and in return for providing this service, iBuyers are charging a Service Fee of anywhere between 4% and 10% of the value of the property once it is settled.
What challenges to iBuyers solve?
Due to technology, people now expect (and demand) convenience.
If you look at the typical uncertainty people face when selling their property, iBuyers aim to remove a lot of these factors, such as:
Sales Price
Sales Timeline
Settlement Risk
Property Preparation Costs
Marketing Fees
Opens, Negotiations, Auctions
In a recent survey completed by Zillow, over 1/3 of the Sellers they interviewed cried during a property sales campaign. More Sellers are getting stressed out by selling their homes than they do planning a wedding or getting fired, according to the survey! From those surveyed, they indicated and ranked their uncertainties in this order:
70% – sales price
69% – sales timeline
65% – offer would fall through (settlement risk)
65% – house preparation costs
It seems that the iBuying trend is an innovative new method that helps take away a lot of these unwanted uncertainties for people; and for that reason alone, it's highly appealing.
What are iBuyers doing in the market?
The data coming out of the US market is showing that, in locations where iBuyers exist, around 1% of properties are being sold to iBuyers. It's clearly a real estate selling method that is suitable for Sellers looking for speed, convenience and certainty – and they're prepared to pay for that service.
Remember, there's no obligation for a Seller to even accept an iBuyer offer on a property. So, what the Seller can do is use an iBuyer as a tool for researching the value of their property. What better way to understand the value of your property then receive your first cash offer from a buyer?
But on the flip side, most people who undertake this valuation research are probably starting to consider selling (if not already ready to go). Some smart agencies are beginning to recognise this opportunity and adding this kind of service to their tech offering to capture these potential Sellers.
For more information, read our article: Are iBuyers a threat to real estate agents?