3
minute read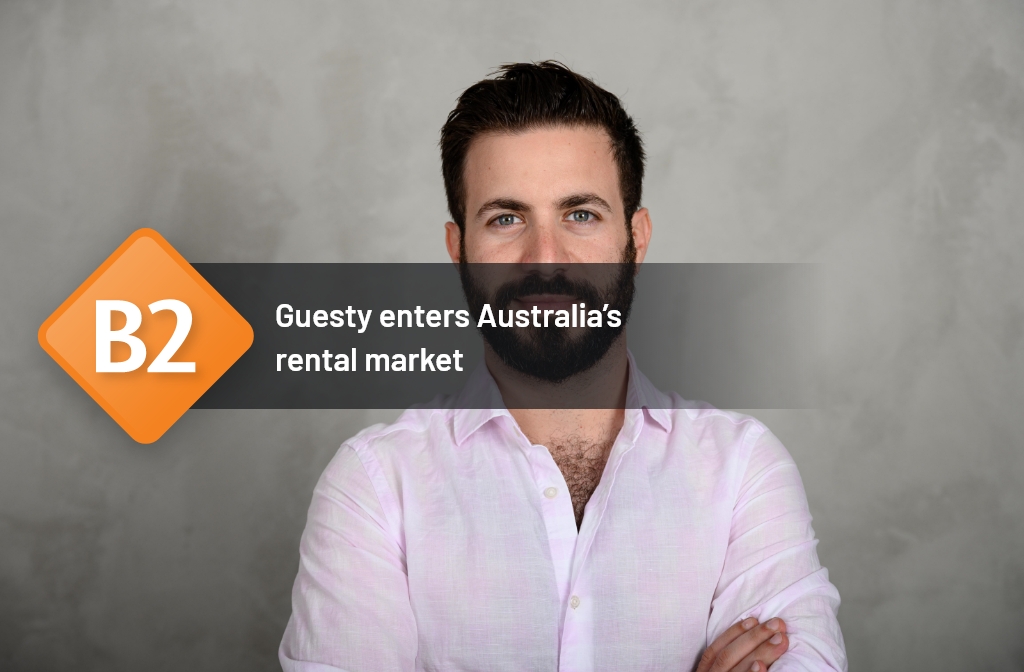 Guesty, the Israeli-born short-term rental property management platform has announced its Australian debut. The launch will expand Guesty's presence to eleven global centres throughout Europe, UK, US, Middle East and now Australia with plans for further entry into Asia Pacific cities including New Zealand, Singapore and Hong Kong.
Guesty has identified Australia as a key market with short-term rentals on the rise. In 2018, the short-term rental total reservation volume was an estimated $1B USD, with Sydney and Melbourne being the main contributors. The aggregate data from AirDNA and Transparent suggests the country encompasses about 33,500 professionally managed short-term rentals using around 750 property management companies.
Amiad Soto, Co-Founder & CEO, Guesty shares:
"Australia's growing short-term rental market showcases the significant need for tech solutions to help property managers streamline operational task to scale and grow. We are excited to make an impact with our Guesty platform in the Australian market and support property managers to increase their inventory by relying on tools to help get their businesses to the next level."
As short-term rentals significantly grow in popularity, properties and entire buildings are being snapped up by professional property managers and property management companies looking to oversee the hottest inventory in key destinations. With more properties, comes more administrative work, particularly for individuals and companies managing hundreds to thousands of properties at the same time. Guesty allows users to manage listings from multiple online travel agencies including premium partners such as Airbnb, Booking.com, HomeAway, Agoda, TripAdvisor and more. They can also edit listings, handle guest communication, assign staff tasks and enjoy real-time dynamic pricing – all from the Guesty dashboard.
Today, thousands of users in over 80 countries utilise Guesty to streamline their short-term rental businesses, reporting a 150% increase in revenue annually and a 100% increase in listings annually. The platform's features include task automation, reporting tools, 24/7 guest communication services, a unified inbox to manage all guest correspondence in one place, and much more. Guesty enables users to save time, boost revenue and place their focus on what matters most – business growth.
Driving Guesty's expansion to Australia is the company's recent $35M USD, Series C round of funding, led by Viola Growth, bringing Guesty's total funding raised to $60M USD.
Yoav Tourel, Managing Director, APAC, Guesty says:
"We are incredibly excited to increase our localised presence in Australia, supporting hundreds of existing Guesty customers we have locally as well as onboarding new clients who will benefit from Guesty's end-to-end platform to better manage their properties. In the next year, we aim to double our team with a focus on customer-facing, sales and marketing roles to strengthen our presence while continuing to focus on elevating the Guesty product to remain reliable and flexible in this fast-paced ecosystem. We look forward to building out our already robust Marketplace of Guesty vetted and approved third-party partners with additional Australian vendors who share our goal of making the lives of property managers easier."
Property management companies already using Guesty include: Optinest, Likehome, KozyGuru, Homehost, SoFun and more.