3
minute read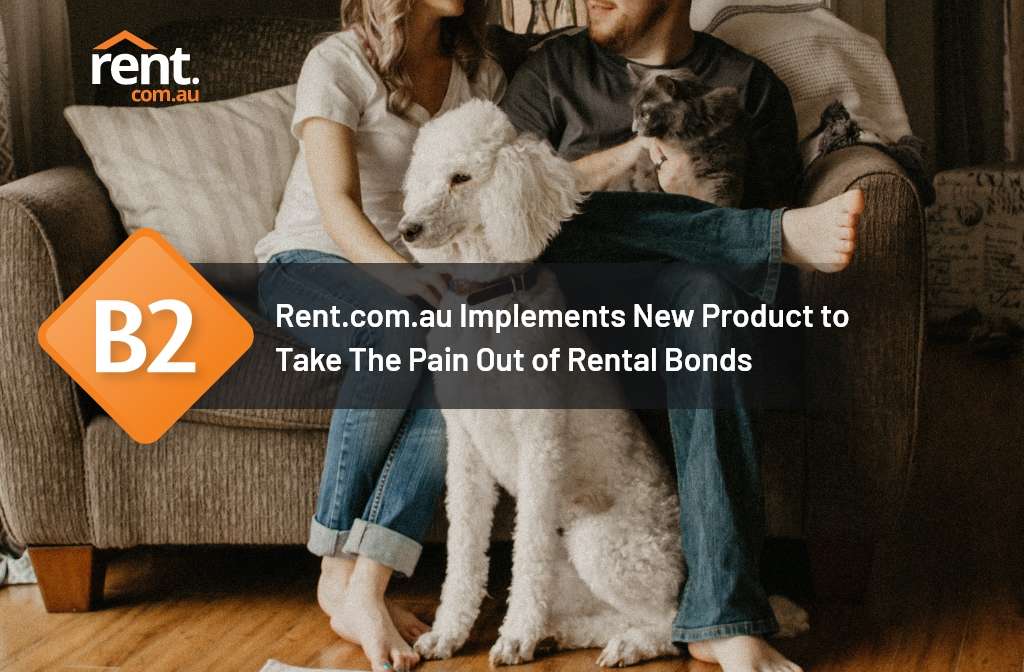 Australian rental property website rent.com.au has broadened the appeal of its already market-leading bond payment product RentBond, by adding a new interest and fee free period to help more renters get relief from the cash squeeze when moving between properties.
Key highlights:
Renters can now borrow funds to cover their bond and moving costs, and if they pay it back within 21 days, it's completely free of fees and interest.
The new 'move now, pay later' feature is designed to help renters cover their costs while they're waiting for their bond refund from their previous rental.
RentBond offers an easy online application for loans of up to $10,000.
In addition to the bond and rent in advance, RentBond can also be used to fund moving costs, with payment either to the agent or direct to the renter as required.
Making the announcement, Greg Bader, CEO, rent.com.au, said:
"Moving is a stressful time for most people and trying to synchronise paying for your new bond with the return of your old one is near-impossible for many renters. In many cases you need to pay your new bond before the you have even commenced the exit process from your last property.
"There are rules around the timing of bond returns and we find most renters receive their old bond back within a couple of weeks of leaving their previous property, so our new 3 week interest free period is perfect – you can use RentBond to secure your new place and then simply pay us back when get your bond returned – no charges and no fees.
"This has the potential to change how people manage their money during their move and fits with our goal of simplifying the moving process," said rent.com.au CEO, Greg Bader.
"We know that more than half of renters are millennials, a generation characterised by challenging the norms, particularly with regards to financial services. They are the generation that has not only whole heartedly embraced the buy now pay later phenomenon but is driving it. By enhancing our RentBond product to introduce the move now pay later functionality we are speaking a language that is well understood and accepted by our customers."
The new feature means customers who repay their RentBond loan in full within the first 21 days won't be charged any interest or fees. If, after the 21 days, they choose to keep the loan active, it converts into a standard RentBond loan and can be repaid in equal easy instalments which can be synced to your rent payments. RentBond's new feature comes off the back of an existing partnership with lender Fair Go Finance which will facilitate the latest expansion of RentBond's features and takes the finance component in moving to the next level in terms of convenience and attractiveness for customers.
"RentBond is perfect for the savvy renter who wants control over how and when they pay, with the ability to use it on any property, pay the funds directly to their property manager, bond authority or to themselves, and sync their repayments to best suit their cashflow," said Mr Bader.