3
minute read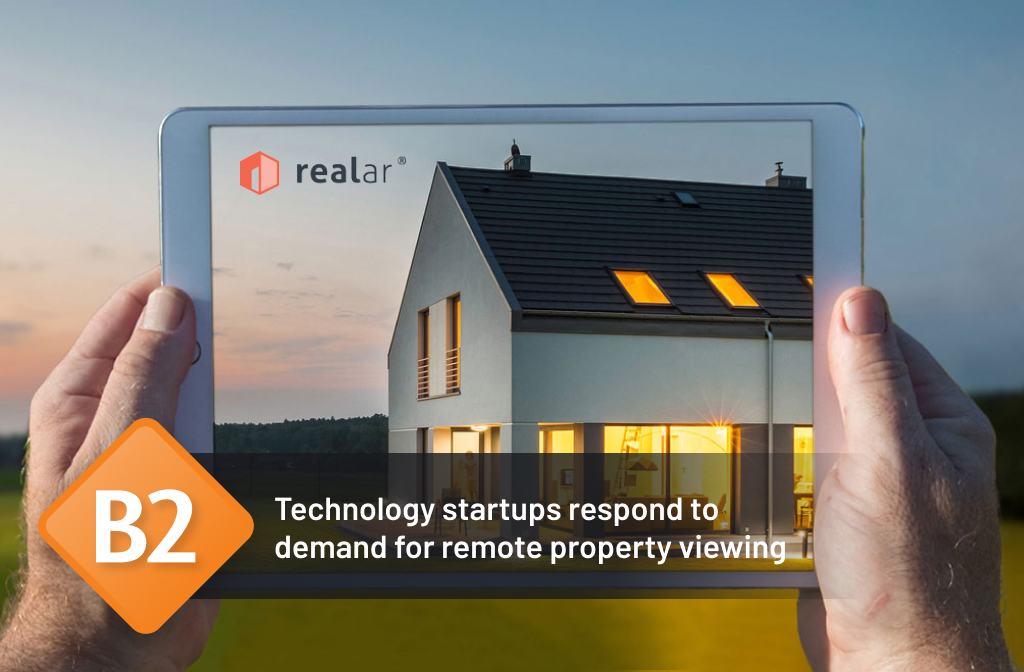 Image Sourced from: Realar.com
Augmented real estate provider RealAR has joined forces with location-based experience platform tagSpace to launch a strategic partnership in recognising rising demand during the current crisis.
With COVID-19 now a global emergency, the recent heightening of travel restrictions, limitation of mass gatherings and social distancing are affecting multiple sectors, including the property industry. Property sellers targeting foreign buyers for instance, are seeing drops in numbers in the very high percentages. As well as restrictions now in place for international travel, domestic travel is also decreasing as seen with people now being encouraged to work from home. On the flip side, cut in mortgage rates in many countries are also now at record lows and could help boost new home buyers coming to market.
RealAR came to market in 2018 with an initial focus of helping home buyers see their dream home before it was built. Upon completion of the Colliers Proptech Accelerator Program powered by Techstars, RealAR partnered with Colliers and is expanding into commercial real estate. Over the coming months, RealAR will release its automated conversion technology which also uses artificial intelligence to create real-size and real time experiences. This will allow tenants, landlords and brokers to quickly and affordably understand how to optimise the best fit-outs for a space.
As RealAR's technology partner of choice, tagSpace will provide annotation 'tags' within its property tours. Likewise RealAR real-size 3D models created from a 2D floor plan can be placed at real-world locations via the tagSpace portal.
"This partnership solidifies RealAR as the go-to solution for property professionals to understand plans as easily as physical property", said Dan Swan, CEO of RealAR.
"We have been watching tagSpace's progress into areas such as Smart Cities for a number of years and now together we're bringing the best experiences to both residential and commercial real estate, especially now with property professionals using technology in new ways to reach customers".
Paul Martin, tagSpace CEO will become RealAR's Co-CTO to bolster delivery of property visualization capabilities. The two companies are based in the Gold Coast region of Australia and specialists in the emerging technology of Augmented Reality. Both tagSpace and RealAR are also Techstars portfolio companies having recently participated in Lisbon '19 and Colliers Proptech Accelerator '19 respectively.
"We have been connected with the RealAR team a while but our relationship forged after our companies each joined the Techstars family, the global platform for investment and innovation. RealAR's commitment to solving real world problems using technology is impressive. Visualising real estate in-situ using mobile AR technologies is important now more than ever due to travel and social recommendations being imposed in the wake of COVID-19", said Paul Martin, Founder and CEO of tagSpace.
"Combined with tagSpace's XR city-scale annotative 'tags' and cloud solution, we are excited to have a combined offering that can help businesses sell and lease property, even in an economic downturn".
Founded in 2015 tagSpace, is an Augmented Reality software company specializing in end-to-end publishing solutions for city-scale AR experiences, and became a world leader in location-based AR for Tourism, Big Events and Smart Cities.