5
minute read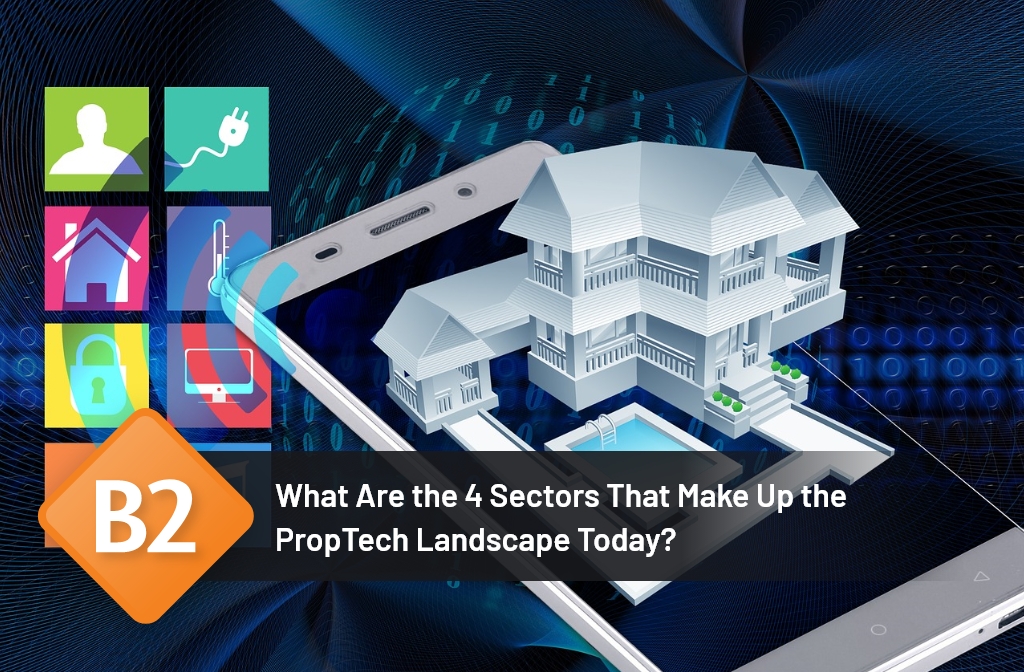 The PropTech landscape is constantly shifting and evolving with start-ups coming and going with increasing regularity. However, as with all things technology-based, trends emerge and certain sectors adopt, embrace and leverage tech on a much wider scale than others.
When it comes to the PropTech ecosystem, these are the four sectors that are currently serving as the foundations upon which start-ups and agents are shaping new policies, processes and practices across the breadth of the real estate industry.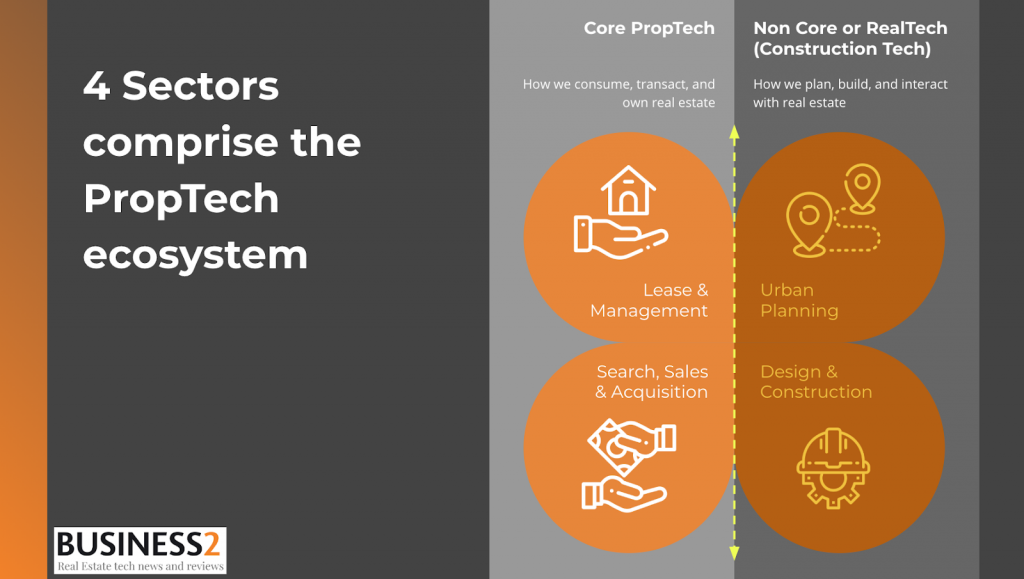 These four sectors can be divided into two categories: Non-Core PropTech and Core PropTech.
Non-Core PropTech, also known as RealTech or Construction Tech, is focused on how real estate is planned, built and interacted with.
Core PropTech, meanwhile, is more consumer-driven and centres on how real estate is consumed, transacted and owned.
With that in mind, let's explore the two sectors that make up the Non-Core PropTech category.
NON-CORE PROPTECH (REALTECH / CONSTRUCTION TECH)
SECTOR 1: URBAN PLANNING
Urban planning plays a huge role in safeguarding the future sustainability of all Australian cities, especially because we are one of the most urbanised countries on earth. However, our surging population growth is placing more and more pressure on urban infrastructure like roads, public transport, energy, air and water systems.
Because urban planning will play such a significant role in the future of real estate, savvy businesses have identified and implemented technology to make what is an enormous on-going project much easier to manage.
KEY TECHNOLOGY:
Through the use of Augmented Reality, urban planners, property developers and regulatory bodies can transform data points into a visual experience that allows a preview of how a construction may impact aspects of the local area, such as traffic flow and utilities including electricity, gas, water and sewage.
Supplying these services can overload existing networks, so urban planners and utilities providers have been successfully using AR to interpret data into 3D visual representations so all stakeholders have a view of what needs to be done and can see how proposed solutions could work.
Beacon technology is being used to create micro-located data sensors that take info gathered and stored on a cloud and use that with personal data from devices like mobile phones to curate customised services of relevance. Proximity data procured from Beacon technology essentially provides insights on user interactions with mobile devices and the context of it, enabling everything from governments, local businesses and other stakeholders to better understand citizen behaviour and their needs.
Melbourne is already undergoing the process of being transformed into a smart city, partnering with Vision Australia to trial Beacon technology with the aim of improving communications, making services more accessible and increasing quality of life.
SECTOR 2: DESIGN AND CONSTRUCTION
Design and construction practices are important in establishing the form and function of a property. Because design and construction methods dictate visual allure, durability and lifestyle options, designers, builders and developers are all exploring technological advancements to improve the quality of build, ensure compliance with all relevant codes and enhance overall appeal.
KEY TECHNOLOGY:
The 'Internet of Things' (IoT) refers to an ecosystem of integrated computers, sensors and smart devices that are connected to both each other and a cloud storage system in order to collect, analyse and evaluate data. The data generated by this process is then put to work in any number of ways, such as measuring and managing a building's energy consumption through to what design and style of dwellings will be most popular in a given geographic area.
This in turn influences building design and construction practices in order to ensure the most efficient and appropriate structures which, going forward, will form part of so called 'smart cities' where infrastructure, key services including health care and residents are all linked over the IoT.
FINAL WORD
Non-Core PropTech is having a significant impact not only on construction practices, but in the creation of Smart Cities that are interconnected and enable easy access to services. This will be a key contributor to city liveability in the future, with further innovation expected as the technology used in these two sectors continues to evolve and inform the way towns are planned and homes and apartments are built.
Keep an eye out for our next article on the four key sectors that comprise PropTech for an inside view of consumer-driven technology that is revolutionising how properties are found and acquired.