4
minute read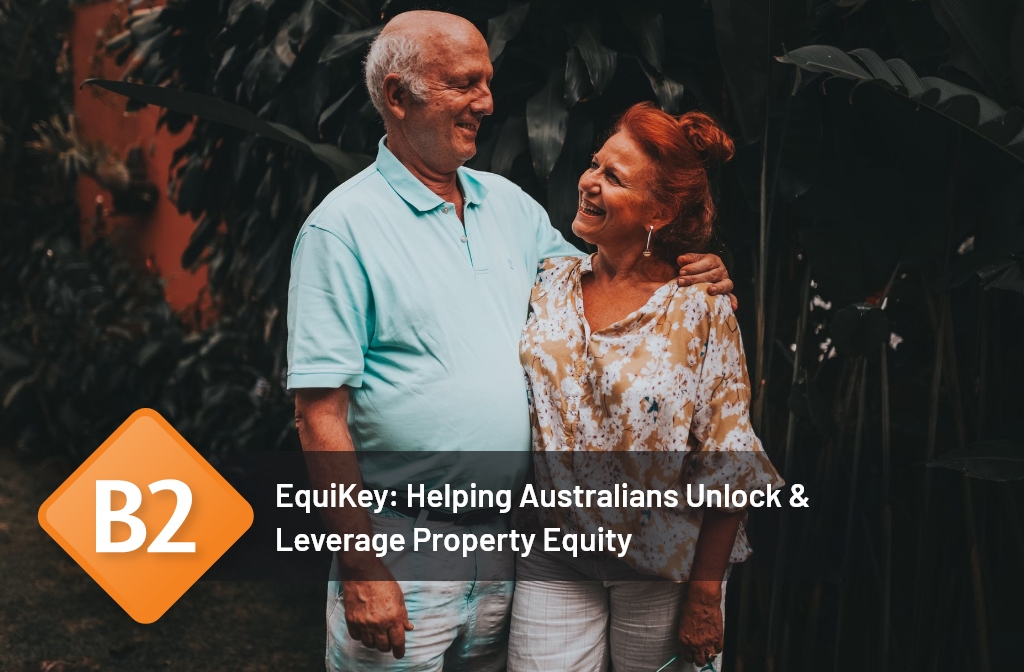 Launched in 2018, Equikey is the first peer-to-peer home equity marketplace in Australia. Backed by Slingshot Ventures and Artesian Capital Management, it is designed with those over the age of 55 in mind, providing property owners who have retired with the chance to capitalise on the equity built in their properties.
This gives older people the chance to supplement their retirement income with what is, in most cases, their largest asset, without having to completely sell off their primary investment.
So how does it work?
THE EQUIKEY MARKETPLACE
Essentially, EquiKey lets homeowners access some of the wealth tied up in their property through the sale of shares known as "Property Futures" to investors – similar to fractional ownership.
The process starts with homeowners receiving a free home equity valuation, after which EquiKey puts forward a contract. From here, once the contract is approved by both parties and the amount of equity to be sold is determined, funds are immediately transferred.
Engineered for efficiency and transparency, the process ensures a fair price and a remarkably quick turnaround once confirmed.
HOW EQUITY IS VALUED
EquiKey utilises three key factors in determining the value of equity in a property, including:
The current market value of the property
The homeowner's age
The location of the property
While they aim to provide investors with a competitive advantage for fractional property ownership in an expensive market, EquiKey is also determined to release as much equity as possible to people when they really need it.
WHY USE EQUIKEY?
Vendors:
From a vendor perspective, EquiKey provides a debt-free platform for unlocking the future value of their home in the present. They are not required to sell their entire property, merely whatever percentage will fulfil the needs of their present circumstances or goal financial return.
Most Australians ready to retire will have a super balance of approximately $427k, whereas stats indicate that the average amount a couple will need in retirement is $640k. This shortfall in retirement savings can be addressed by selling equity in the home, with the average amount of equity released by EquiKey valued at $156,000.
The equity in a property matures as the owner does, with older homeowners able to achieve a greater return per share compared to market value than their younger counterparts.
This can help with major work and maintenance that needs to be carried out on the property, assist in funding a holiday, pay off debts, accelerate inheritances or just generally facilitate a more comfortable retirement.
As an added bonus, funds generated by property equity are tax free.
Investors:
Generally positioned as a medium to long-term investment, Property Futures offer investors access to equity for a fraction of its actual market value – sometimes as much as 50% below. So, when the property is sold, there is a great opportunity to earn significant returns on the initial investment.
In fact, 15% is considered an above average return on a conventional real estate investment, whereas EquiKey investors can expect to receive an average return of 98%.
Equity also increases in value as the homeowner ages, and investors have the option to trade equitable interest with other EquiKey investors via Property Exchange Australia (PEXA) or hold onto it and allow their shares to grow over time.
Investors are also afforded the chance to purchase any remaining shares prior to the full sale of the property.
FINAL WORD
Equity ownership and Property Futures trading is a rapidly evolving segment of the real estate market – and there is a lot of scope for both homeowners and investors to benefit.
EquiKey is ahead of the pack in the Australian real estate equity marketplace and is well worth exploring for those looking to access some of the value in their home early, or those looking to make a savvy property investment for well below market value.