3
minute read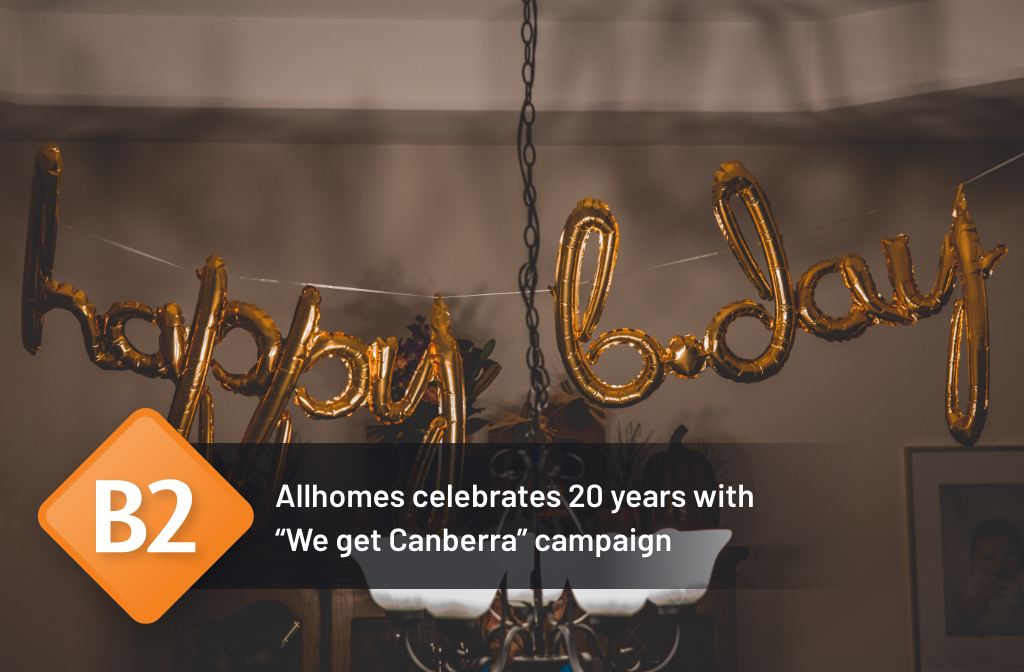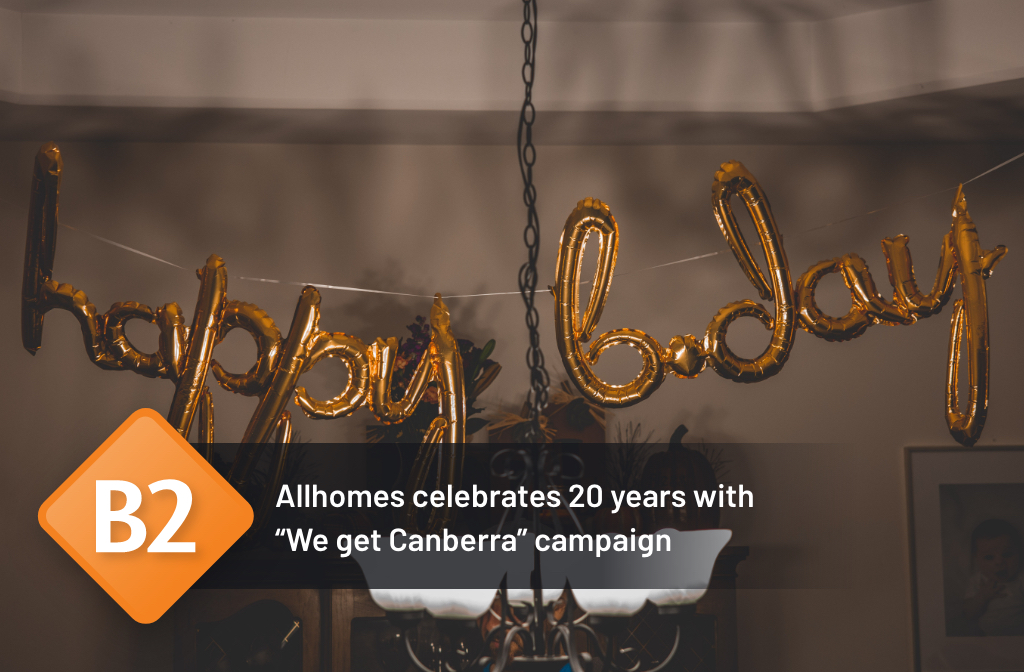 Allhomes, Canberra's leading property platform, celebrates 20 years of calling the nation's capital home this year, and to mark the milestone, has launched its "We get Canberra" campaign.
Leaning on its deep expertise of the local Canberra market and understanding of property seekers, the campaign showcases Allhomes' local expertise with 20 years of property know-how and calls out its extensive reach with 2.5 million visits a month.
The campaign also includes a week-long competition with HIT 104.7's morning breakfast show hosts, which will see Canberran's knowledge of local suburbs tested with clues to win cash prizes.
Allhomes property journalists will also be offering local property tips, market insights and trends in the new breakfast segment, 'All things home with Allhomes' airing Monday mornings on HIT104.7 and MIX106 throughout February and March.
In addition, radio ads will spotlight the Allhomes Promise — the company's initiative that guarantees if a property doesn't sell after 90 days, Allhomes will refund it's advertising cost.
"We get Canberra", developed by local creative agency, Nation, rolls out today across street furniture, light rail and buses, radio as well as digital.
Danielle Harmer, General Manager at Allhomes commented on the anniversary:
"At Allhomes, we take pride in being a local Canberra business that places the interests of our customers first. We've spent the past two decades embedding ourselves into the market, and this has helped establish our position as one of the most trusted and credible homes for property seekers searching in and around Canberra.
"Our local team of 30-plus Canberrans not only build and support the technology, but offer hyper-local insights through market reports and editorial content that informs and inspires house hunters whether buying, selling or renting. Our unparalleled reach and highly engaged customers mean we're able to deliver homeowners and real estate agents the best results so they sell faster and for a better price.
"It's not enough to just have a 'shop window', you need trust, unique engaging and local features, and sophisticated digital services to win audiences and we recognise that now more than ever."
"We're about supporting real estate agents who want to show a property in its best possible light, being transparent and exposing it to the biggest possible pool of potential buyers in one go."
Grahame O'Brien, Principal, Independent I Inner North & City commented on the milestone and it's long-held partnership with Allhomes:
"Allhomes has been an iconic Canberra brand for 20 years, always demonstrating a strong understanding of the Canberra market and prioritising local consumer needs.
At Independent, our focus is on offering the right advice to Canberrans so they can confidently make their next property move with the highest opportunity for success.
Great partnerships are vital in business and together we have achieved market leading results for our clients."
Commenting on the current property market and Allhomes vision for the future, Danielle added:
"It's an exciting time to be in the Canberra property market. Auction clearance rates and house prices are showcasing buoyancy — January clearance rates saw a high of 81 per cent, and house prices have increased over the quarter and the year, producing the steepest annual growth since late-2017. It points to a positive change in buyer sentiment."
"We've been in Canberra since 2000 and we're excited to keep innovating, providing results and inspiring all of life's property decisions in our nation's capital."