7
minute read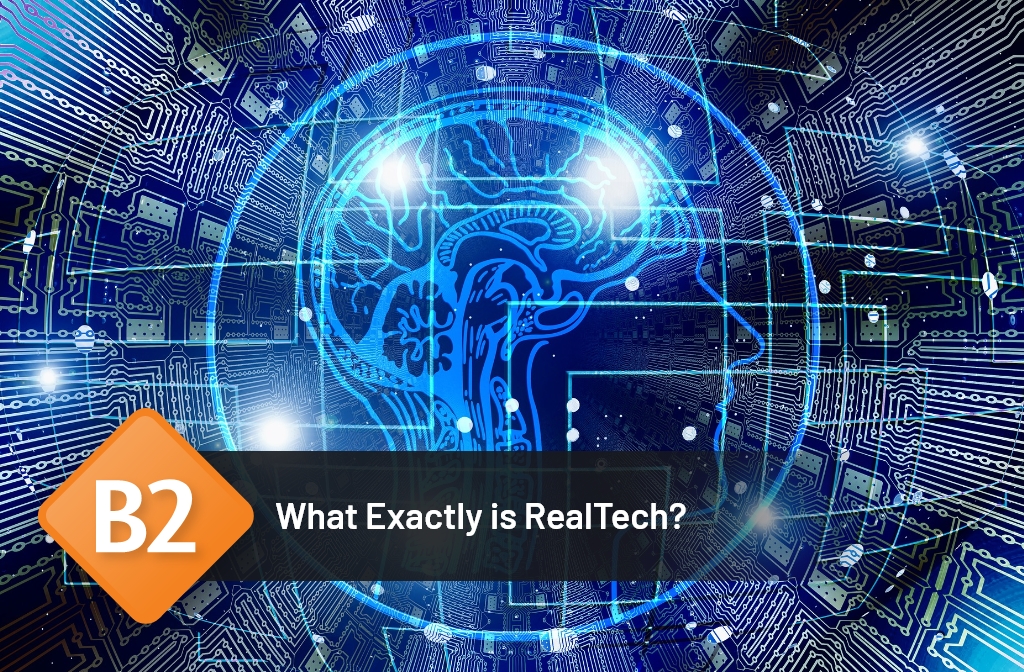 The digital revolution has touched every part of our lives. Many people spend their workdays hunched over a computer and the rest of the time with eyes fixed on smartphones. In fact, technology has become so ubiquitous, a survey by Tech Times revealed that more than 10% of people wake up every night feeling the need to check their phones.
The speed with which technology is developing is having such a drastic impact on how we view and experience the world around us that we collectively as consumers share heightened expectations of service levels and direct access to everything from research data to ordering a pizza, all at our fingertips.
And the same is true for business.
Driven by the desire for enhanced streamlining of systems and processes and a continuing evolution in the user experiences we as a society demand, innovative new technologies are shaping the way in which real estate is searched, transacted, managed and utilised.
One such technology that significantly influences our relationships with the built world around us and how we interact with it is RealTech.
WHAT IS REALTECH?
The term RealTech refers to technologies utilised in the real estate industry that affect the built environment through either strategic innovation or product enhancement, whereas PropTech is more aligned to specific real estate purposes and transactional practices.
The model employed by RealTech start-ups is all about taking traditional systems and processes and addressing inefficiencies and outdated practices by overhauling them with cutting edge software, hardware and core technologies. This extends across the breadth of the real estate industry, from construction and development, agent practices and also the way consumers search, acquire and manage property.
Its influence extends beyond the home, reaching our workspaces, retail purchasing behaviours, how material goods are handled and day to day life in modern urban environments.
Rather than reinventing built environments, RealTech is based on a foundation of embedding technology into existing structures, effectively changing how a building is imagined, created and operated.
An incredibly strong growth sector, RealTech has seen venture capital investments into various forms of the technology increase by a staggering USD $19.5 billion from 2013 to 2018, with USD $12 billion invested in Asia Pacific alone.
For Australian real estate businesses, RealTech will digitise many archaic processes, but will also help SMEs to engineer enhanced relationships with their customers, employees and the workspaces they inhabit.
RETAIL REALTECH
The rise and rise of e-commerce over the last decade has resulted in consumers having previously unmatched breadth of choice of retailers and products, with convenience and cost effective shopping skyrocketing up the list of priorities for consumers.
This has created an 'on-demand' culture, forcing old school bricks and mortar shops with conventional inventory management, logistics and supply chain systems into a battle to stay relevant.
In order to combat purely online competitors, a hybridised RealTech solution known as 'Omnichannel' retailing has been employed by some in the retail space. This style of retailing sees established shops utilise digital marketing and sales channels to provide consumers with a holistic shopping experience. However, identifying and marketing the pathway between online and offline retail experiences is a difficult proposition, requiring an in-depth understanding of consumer purchasing patterns and preferences for both online and offline platforms.
In order to gain these insights, RealTech consumer experience platforms can generate customer profiles, enable feedback delivered in real-time and seamlessly integrate with legacy systems to improve customer relations. A prime example is Local Measure, a next generation customer experience platform that connects businesses with their clientele in order to provide valuable insights that inform retail strategies.
The retail world is also benefiting from a new wave of hardware solutions – like sensors powered by the Internet-of-Things (IoT) that discerns consumer in-store behaviours and trends in order to guide them and maximise the consumer journey.
The evolution of retailers over the last 20 years has seen the initial benefits of shifting to an online model exhausted. RealTech solutions represent an opportunity to truly connect online retail models with traditional retail outlets for a comprehensive customer experience. This is 'Omnichannel retailing in action, and it's thanks to RealTech advancements.
REALTECH IN WORKSPACES
With the rise of shared workspaces like WeWork, WOTSO and Regus, businesses are able to access affordable, lavishly appointed office space in a flexible manner, with short-term rentals (STR) helping to relieve the burden of being locked into long-term leases.
Due to the fact there are so many innovative start-ups occupying these spaces, a natural by-product of co-habited office space is collaboration, with many organisations sharing ideas, opportunities and developing capabilities in conjunction with one another.
The trending preference for businesses to take advantage of STR looks set to continue, with JLL predicting that approximately one third of all office space will be flexibly shared over the coming 10 years.
In addition to co-operative ventures, RealTech is geared around optimising workplace experiences, making them more attractive options for employment candidates. In Victoria, for example, the WorkSafe WorkWell program prioritises mental health and physical wellbeing via access to RealTech digital resources, additional funding and knowledge. These type of digital engagement platforms enhance relationships between tenants and help to manage amenities in the building.
REALTECH IN DAY-TO-DAY LIFE
As technology progresses, RealTech will further permeate our day to day lives.
As an example, start-ups like Hmlet have taken the shared workspace model and applied it to residential dwellings. This is seeing a steady proliferation of premium shared living spaces in which tenants have their own private spaces, direct access to lifestyle amenities and the establishment of co-located communities, helping residents feel as though they belong.
Business with models that utilise dormant assets – like Uber and Airbnb – have become indispensable tools for travel, commuting and finding accommodation whilst travelling. These technologies play into the underpinning customer satisfaction focus, providing enhanced experiences while also leveraging under-used, capital intensive assets such as vehicles and homes.
With global populations growing and becoming more mobile, shared asset models based on RealTech like these will help business and government address the challenges of rising urban density and the shortage of assets.
REALTECH CATEGORIES
RealTech and PropTech share the same categories, however the technology is deployed for different purposes. RealTech is more focused on community connectivity whereas PropTech is centred on the direct real estate applications of technology and is aligned with FinTech products and practices.
The general categories RealTech falls into include:
Urban Planning
Design and Construction
Search, Sales and Acquisition
Leasing and Management
FINAL WORD
RealTech is already having a significant impact on how we live, work and play, and the nature of all things technology is to march inexorably forward. Whether we as individuals want to resist the RealTech revolution, its reach into our lives is unavoidable. This will open up many opportunities for consumers, business and the real estate industry across the globe that will enhance quality of life and consumer experiences.
As the KPMG White Paper: The Future of RealTech states:
"As the allocation of venture capital funding by an increasing band of global investors is deployed to uncovering and developing the RealTech innovation of the future, traditional operators will come under increasing pressure to adapt or perish."