3
minute read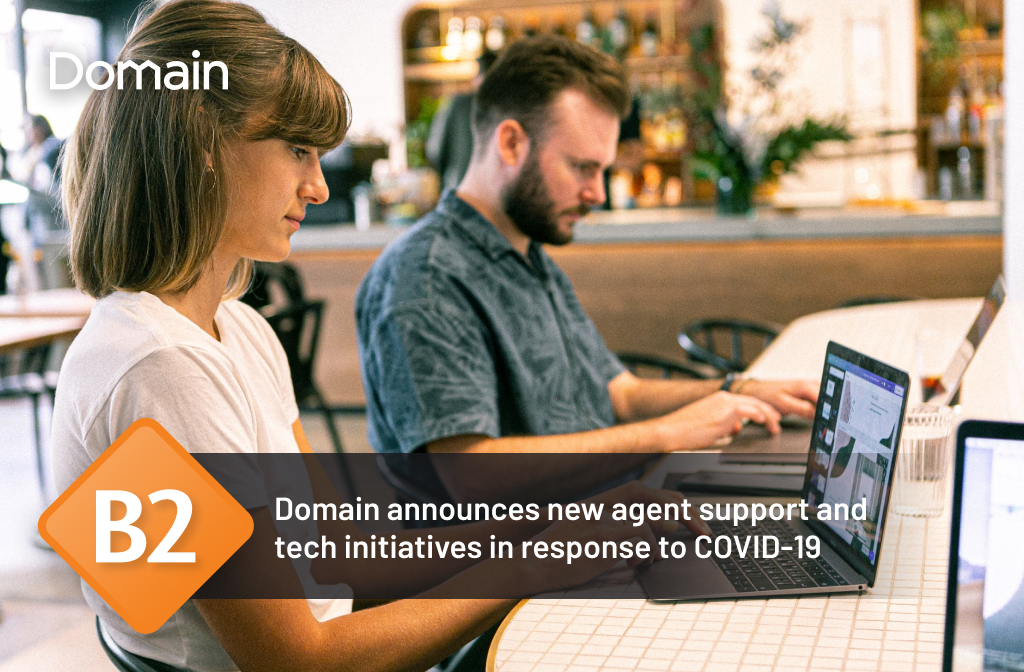 Virtual inspection tools, live-stream auctions, and new customer support packages are just some of the initiatives that Domain will provide to assist agents, following the Australian Government's announcement about restrictions to open house inspections and auctions to help slow the spread of COVID-19.
Domain Group Director Commercial, Tony Blamey, said, "There is nothing more important to us than the health and safety of our staff, customers and communities. It's been said a lot, but these really are unprecedented times."
"We know the current situation with COVID-19 is impacting almost every area of our lives and we want to offer what support we can to help agents adapt and keep their clients and community safe. Our mission has always been to support our agent partners to build resilient and sustainable businesses. That commitment stands as we all navigate through COVID-19," said Mr. Blamey.
"Domain will next week launch a range of new digital inspection and online auction tools. This is in addition to existing functionality of supporting property video, virtual and 3D tours which will display more prominently on listings. With the RTA BidTracker product, agents will have the ability to live stream auctions to registered bidders to conduct an auction virtually." he said.
"People will still need homes and will still face changing property requirements — our current situation will however change how we operate. We are fortunate that the property industry is primed for digital transformation and this situation will now accelerate this transition."
In addition to the customer support packages for residential listings announced earlier this week, a new range of support packages for Domain's Agent Services tools — Pricefinder, Homepass and Real Time Agent — has been launched to support customers to manage their costs. Domain is also offering a reduced or waived subscription cost for residential agencies over the next two months starting April 1.
Available now on all Domain listings:
Ability to upload a video and a 3D virtual tour to Domain listings — helping agents showcase properties in a virtual format.
'Request an online inspection' button added to listings, which will drive enquiries to agents to provide a 1:1 walk-through of a property with a potential buyer online, using agents preferred online provider such as Google Hangout or FaceTime — on the Domain website (apps coming next week).
The ability for active property seekers to book a private inspection – helping to maintain buyer interest — on the Domain website (apps coming next week).
A COVID-19 information bar on the homepage and all listings to guide property seekers on how they can connect with agents, and arrange a private inspection.
Coming next week on all Domain listings:
The ability to advertise your online auction — helping agents increase awareness amongst interested buyers so they can attend an auction online
The ability to activate your RealTimeAgent – BidTracker 'Auction Live' link – helping agents present an auction directly to potential bidders through the Domain listing.
Increased prominence of property videos and virtual tours / 3D tours to guide active property seekers towards these online alternatives, and we're exploring adding virtual inspections to listings to enhance the inspection experience.
"The property industry is a strong one — we have faced challenges together before and adapted. And we will do it again, together, as we see through COVID-19," said Mr. Blamey.