4
minute read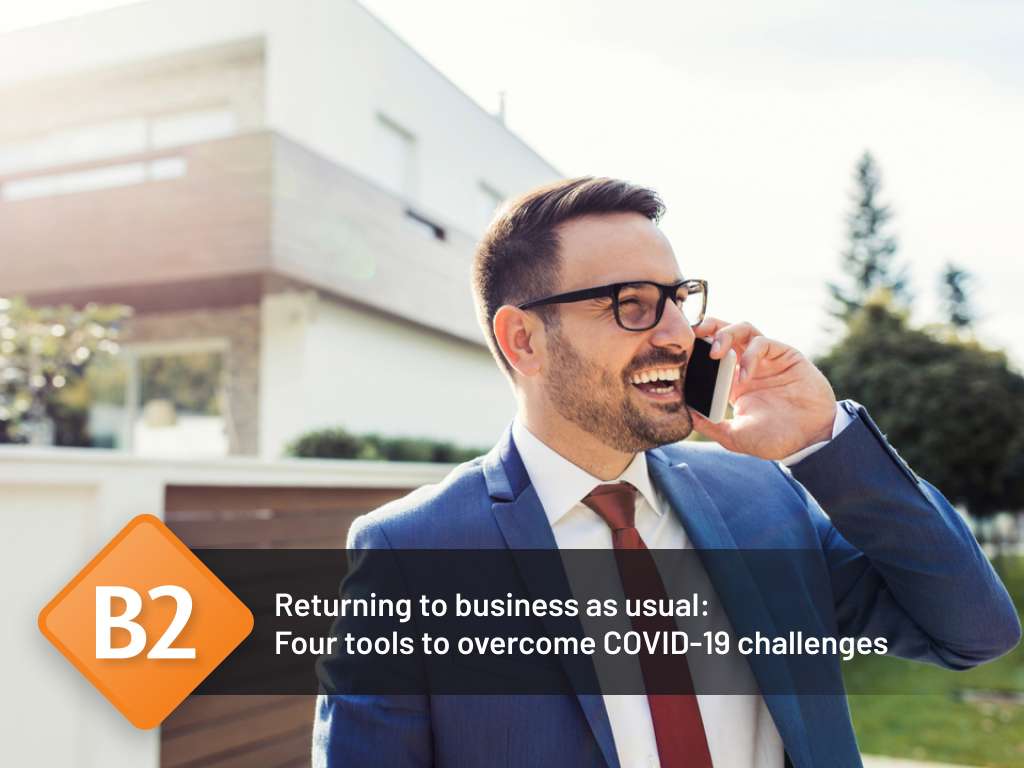 From next week, Real Estate Agents in NSW will be allowed to conduct on-site auctions as long as social distancing measures are maintained. However, this is not the case in all states throwing up challenges for Real Estate Agents and the COVID-19 pandemic has meant selling or buying property is being left for a stronger economy. Reduced consumer confidence means many Australians are not looking to make significant life changes, resulting in a reduced number of properties available in all states across the market.
As the Sydney Morning Herald reported, "Buyers and sellers have deserted the national property market in the wake of the coronavirus pandemic with new figures showing a modest slowdown in prices in Sydney and an outright drop in Melbourne."
While this may have caused a drop in housing prices, it has also affected demand, ultimately having a negative impact on Real Estate Agents.
In an effort to maintain business as usual, agents have been providing pre-recorded virtual house tours or auctions via video call. One solution helping real estate agents to get business across the line is InfoTrack's Rescue Package for Real Estate Agents. Launched on May 6, the Rescue Package consists of four digital tools to help you list quickly and sell effectively keeping your property sales moving forward and maintaining business as usual during COVID-19. The Rescue Package is available now to all current and new InfoTrack Real Estate clients until June 30th, 2020.
What's included in the Rescue Package?
Complimentary, unlimited usage of SignIT: a quick and simple solution allowing you to get contracts and listing documents signed electronically. E-signing is fast becoming the easiest and fastest way to complete documentation. Not only does e-signing save you time, but reduces costs and administration work too. SignIT allows you to upload any document and send it to relevant parties via a secure email link.
Unlimited access to the Open for Business marketing toolkit. Download badges for your email signature and social media profiles and posts to let your customers know you are ready to sell property digitally. Letting your networks know you can still conduct business as usual, during this unusual time, is an easy way to position you and your agency in a favourable light against competitors.
Search digital Property Titles at cost price. InfoTrack has a national property search functionality that offers a complete range of land property searches. Service your clients well with comprehensive information.
Complimentary, unlimited usage of Securexchange: A website to securely exchange confidential information like trust account and bank details, and other important documents between relevant parties. Protect your commission and ensure an easy and efficient exchange for your client.
Michael Garside from Harcourts Dapto said Securexchange has helped their agency since before COVID-19. "We have been using Secure Exchange for about 6 months and have found the service to be excellent. No more worries of getting bank details correct and it has also made the process easy whether we are sharing our bank details or obtaining clients details. The setup is easy and customer service brilliant."
Similarly, Nyree Ewings from LJ Hooker Cleveland finds, "Securexchange allows my clients to go to one place for all confidential and sensitive information. I don't need to be concerned about emails and waiting to hear if they got the information. It's easy to share bank account details and documents – including contracts of sale. I know we are all protected in Securexchange, and that means one less thing for my clients and I to worry about."
The transition to digital processes and not needing to worry about the security of private information and documentation will help your agency to remain efficient and productive while in-person meetings are limited. Smart technologies can also assist you in the future as you gain the edge against competitors as the property market begins to improve. In the interim, get started with InfoTrack to use solutions that help your clients as much as possible to achieve their selling or purchase goals.