4
minute read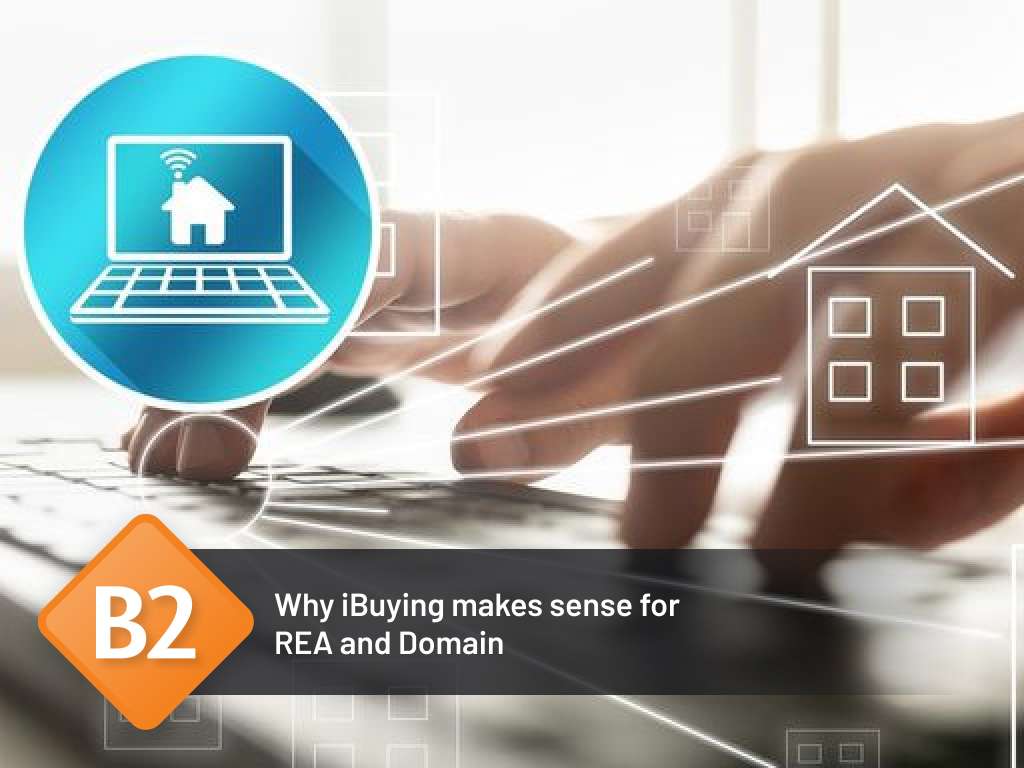 Australian real estate giants, REA Group and Domain, haven't put a 'Sell it Now' button on their listings yet, however it would seem it's only a matter of time.
What is iBuying?
iBuying, also known as InstantOffers, has taken off in the US over the past 2 years. Discussed in detail in our article 'What are iBuyers and Instant Offers in Real Estate?', iBuying is where a tech-enabled company buys homes directly from sellers, quickly spruces them up, and resells them on the open market for a profit. Purely an online transaction, iBuying removes the need for stressful open house inspections and long settlements.
How do portals benefit from iBuying?
Not surprisingly, there's an ulterior motive behind iBuying. The aim is not simply to turn a profit from each sale (as is the case with traditional models of flipping properties), rather portals are primarily interested in iBuying for the purpose of lead generation.
According to global real estate tech strategist Mike DelPrete, Zillow's guiding strategy is that it "must be consumers' first destination in the home buying and selling process".
Therefore, it's logical to think this is a strategy that REA Group and Domain need to adopt in order to remain competitive i.e. to be the primary destination that sellers and buyers go to when they consider making a transaction in the Australian real estate market. This is evidenced by REA's history around being top of the funnel in relation to a seller's property transaction lifecycle.
iBuying captures sellers at the very top of the sales funnel, often before they've engaged with any other stakeholders, including agents, mortgage brokers and renovation companies.
There is so much potential to gather valuable data from this type of market access and it should translate into a very healthy income stream for real estate portals.
DelPrete reports that in 2019, Zillow only purchased around 3% of the properties they made offers on, leaving the opportunity for the other 97% to be on-sold as potential leads.
How does the seller benefit from iBuying?
iBuying can be an appealing option for sellers who, according to a recent survey by Zillow, are feeling more stressed about selling their homes than planning a wedding or losing their job! For those operating within a tight timeframe, iBuying can be a compelling option due to the speed, certainty and simplicity of the process.
This form of selling also offers a value proposition to a vendor. What better way to understand the value of your property than to receive a genuine cash offer? InstantOffers could well be viewed as the next generation of Property Valuation Reports.
It seems the main hurdle likely to affect uptake in the Australian market is our emotional attachment to property.
Finance journalist Laura Daquino is of the opinion that "here in Australia, it seems less likely for the iBuyer concept to win hearts and minds, even though we often sell our cars a similar way, through a dealership".
However, she goes on to say that the concept could really take off if there was a major catalyst, such as "the adoption of iBuyer technology by our two major platforms, REA and Domain, which are regarded as industry innovators".
FINAL WORD
It appears to make sense for REA Group and Domain to get on board with iBuying, particularly as they've always been considered innovators in their field. Whether they mirror the US model or develop something tailored to the Australian market remains to be seen, but surely this addition to an already successful sales funnel would be beneficial.