5
minute read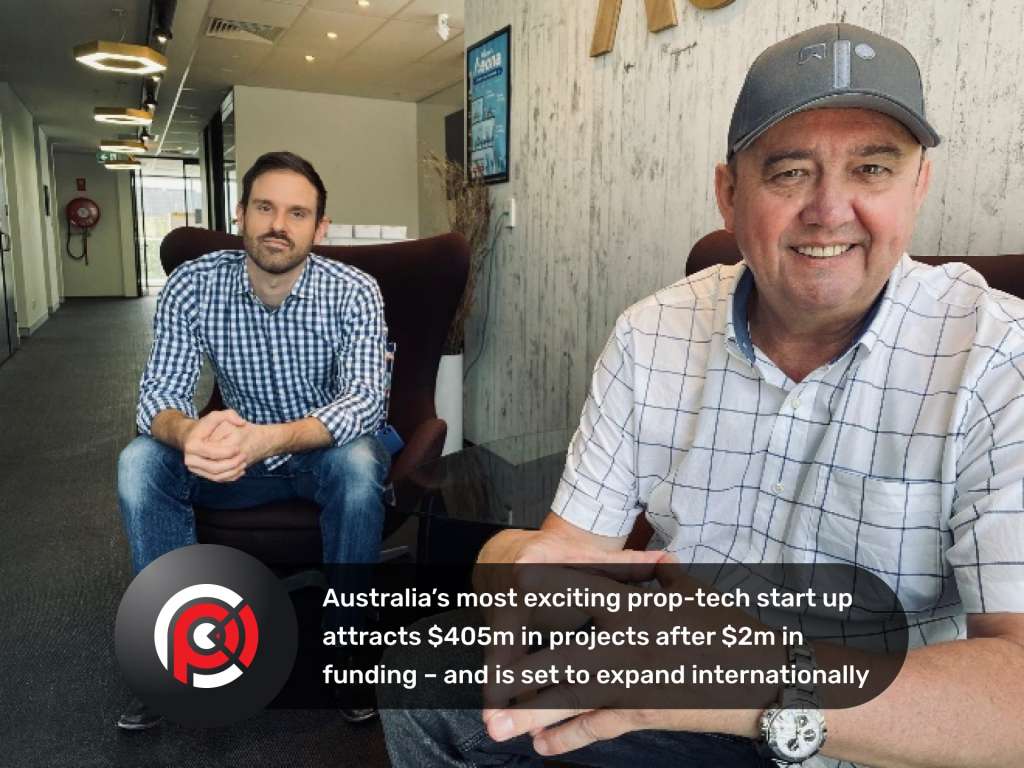 Trabr Limited, a unique mobile-led prop-tech for the building and renovation industry, has attracted $405 million in customer projects in its first few weeks. Following its first capital raising of $2 million in 2019 and launch in September, Trabr is now driving its domestic and international growth.
Australian-owned and made, Trabr is the only mobile-first digital resource of its kind for the building industry anywhere. Existing project management platforms for the sector are desktop-based and enterprise-led with limited capabilities for remote use. A subscription-based platform, Trabr integrates cloud-based workflow tools, a network and marketplace, enabling users to manage projects and work, stakeholder communications and visibility, budgeting and payments for building and renovating projects. Designed for SME builders, owner builders, home renovators and tradespeople, its solutions save users administration, money and costly workflow, timeline and budgeting blowouts.
Trabr's instant success is a testament to its unique model. The early stage start up raised $2 million in its first capital raising in 2019 and began its development journey. Since being quietly launched in September, it has signed up 616 users and 426 projects. At its current growth rate, Trabr will have an estimated 1000 users and more than $500 million in projects before Christmas.
Trabr forecasts rapid growth in 2021. Building and renovating are together one of the least disrupted and least technologically enabled industries and with little productivity growth, yet in Australia there are an estimated 360,000 SME building businesses in a market estimated to be worth $100 billion annually. Trabr is expected to close its second seed round of funding by year end to secure the company's runway and growth objectives for the next 15 to 18 months.
A world-class line-up of entrepreneurs, investors and C-suite executives with significant experience in relevant industries form Trabr's advisory board and executive team. It was founded by Managing Director Tony Huxley, a serial entrepreneur with more than 20 years' experience in building, renovating and development, and Chief Technology Officer Adam Woods (former Head of Engineering at hipages). Ian Morrice, former Metcash Group CEO who has more than 20 years' experience in leading large-scale hardware and home improvement retailers, joined the Advisory Board as Chair, and is a shareholder and Director.
Tony Huxley says:
"Most prop-tech solutions for the building sector are enterprise-led, tend to cater to larger building firms, don't offer an end-to-end remote, mobile-first solution, and they all lack any procurement or supply chain capabilities. Yet, of the 394,000 construction businesses in Australia alone, just 10 per cent are at the enterprise end. We're responding for all the rest.
"The opportunity we have identified responds to the many friction points and pain points in the day-to-day lives of the 360,000 SME building businesses, let alone the trades and more than 2 million home renovators and owner builders who passionately, obsessively slave away to bring their dreams to life. Their ability to grow productivity and their businesses are limited by their own lack of time and resources. These sectors still rely on printed plans, a notebook, a battered mobile and an Excel spreadsheet if they are advanced. With Trabr, we give them the resource to transform their productivity."
Ian Morrice joined Trabr after compelling research pointed to the enormous market opportunity and an unfilled need in the market.
"Trabr is a prop-tech and build-tech innovator that solves a mass of pain points identified by small builders, trades, sub-contractors, owner builders, renovators and developers. It was alarming to learn that the construction industry accounts for a massive 13 per cent of global GDP but has only managed 1 per cent average annual productivity growth per annum, over 20 years. The adoption of technology in the industry has been equally low.
"The numbers demonstrate why this market is ready for disruption in Australia and globally. Up to now, prop-tech solutions have been complicated, time consuming, costly and not targeted at the small builder. Low cost, user-friendly and highly functional, Trabr was born out of a clear market need, and is very transportable to international markets, including the US and UK. There is no competition anywhere near Trabr's functionality for the price."
Trabr is available from the App Store and Google Play at three subscription levels:
The builder's subscription starts at just $63.95 per month.
The subscription for home renovators and owner builders launched on 6 November and is free. The $29.70 per month premium version with a design studio and powerful estimating tools will be released in early 2021.
The subscription for trades and sub-contractors, to be released early 2021, will be available from $19.95 per month.
Click on the link here to watch the Trabr app (builder's subscription) demo video: https://www.youtube.com/watch?v=T3K92dNUMiA