3
minute read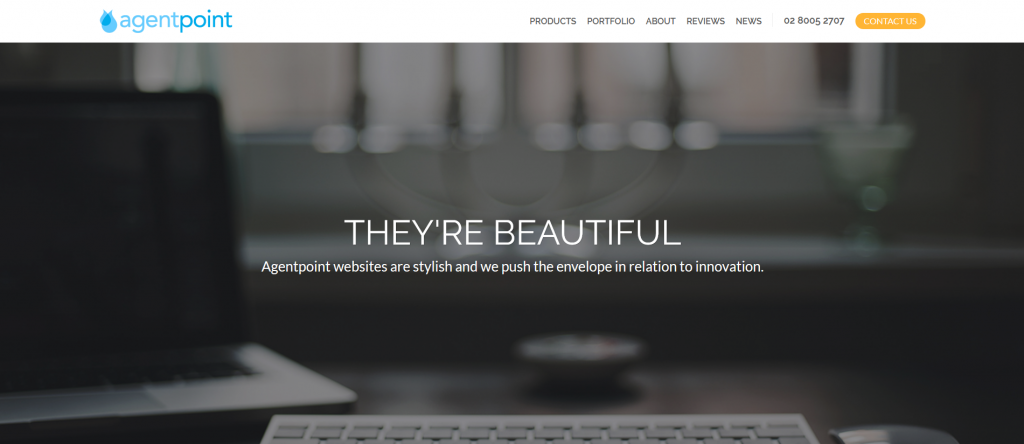 Product Summary & Vision
Our goal at Agentpoint is to provide our clients with a full suite of innovative, technology based products. We assist and empower our customers through education and full user control of their chosen solutions.
Sectors
Agent Services & Marketing
Real Estate Categories
Residential Sales, Residential Lease, Commercial Sales, Commercial Lease, Short Term Rentals, Business Listings
Countries of Operation
Australia, New Zealand, Indonesia, Fiji, PNG, United States, UK
Example Clients
Real estate network groups including Elders, LJ Hooker, McGrath, RayWhite, Richardson & Wrench, Century21, Colliers, RE/MAX, Stone Real Estate along with boutique independents like Morton, Nelson Alexander, McConnell Bourn, Upstate and smaller independents.
What Clients Say
Braden Walters, McGrath Estate Agents
Great knowledge and happy to accommodate our needs as we continue to evolve our digital solution.
Reece Coleman, Stone Real Estate
We've been using Agentpoint since 2012 and have been impressed with their level of innovation and stream of new products. They're always prepared to go the extra yard to help evolve our digital solutions.
Core Offering
Our core services and products can be broken down into 4 categories
Website Design & Development – we provide both Hybrid and custom real estate websites for real estate agencies of all sizes. Our websites can work with any CRM systems and are built from the WordPress CMS system. We've produced in success of 3,200 websites since 2001.
Data synchronisation – our PropertyHub data management system pushes and pulls between 45% to 55% of Australia's property listings around the industry. On a daily basis our system imports/exports between 13,000 to 17,000 property listings. Our white label solution is licensed by institutions included Domain, LendLease, PropertyTree, Savills, KnightFrank, CBRE, JLL, HouseHuntung, PropertyHQ.
Digital Proposals – through our digital proposal product ProposalPoint we are the real estate industry provider for digital pre-listing kits, sales appraisals, management proposals and recruitment proposals. Our digital proposals are completely bespoke to individual agents needs.
Custom Projects & digital consulting – Agentpoint helps real estate portals and other real estate proptech companies build tech and enter the Australian market. We can provide high level strategy advice, help with listing or customer acquisition and consumer audience growth.
Product Benefits
A. There's no nonsense with us, no contracts and you have control of your solution.
B. Agentpoint pushes the envelope in relation to innovation.
C. With most of the solutions provided by Agentpoint our clients own the technology we produce
D. Agentpoint use the latest in open source technologies including Laravel, WordPress, ReactJS, Ruby on Rails
Key Integrations
Agentpoint integrates with leading technology used by real estate professionals, including 2 way syncs with all real estate CRM systems, the largest list of 3rd party real estate portals. With our robust API we can integrate with any 3rd party company.
Note: Agentpoint is a product owned and operated by NetpointGroup Pty Ltd the publisher of Business2.