2
minute read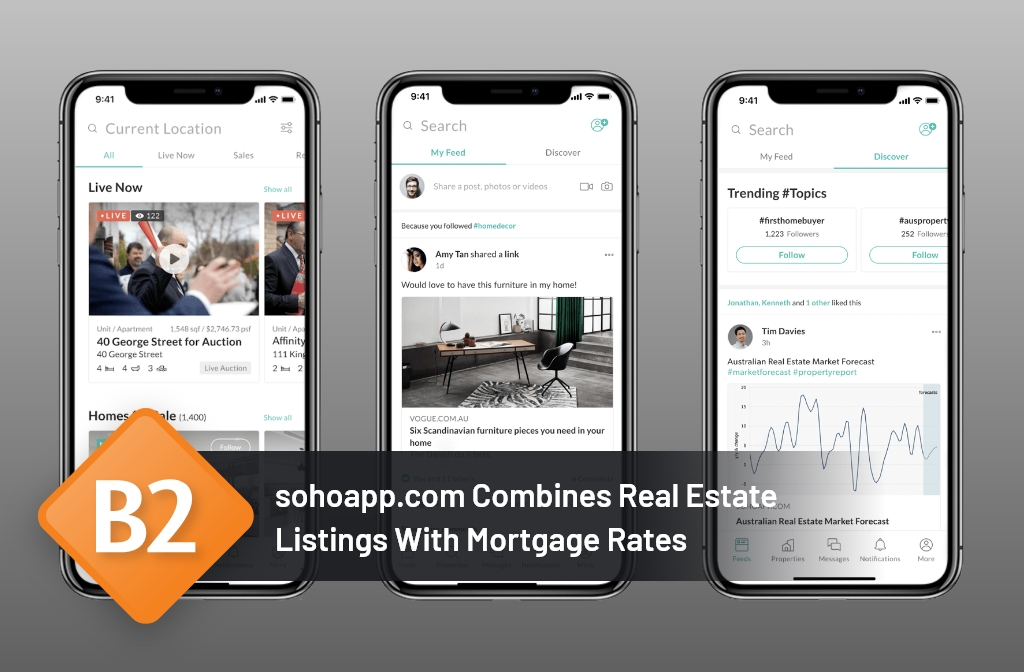 After launching in 2017, Sohoapp.com has now partnered with Westpac-backed uno Home Loans. Users can now use the social property app to browse listings and instantly calculate a loanScore and mortgage repayments throughout its platform.
"Our mission is to help Australians get into their dream home. This means helping them both find and finance their home on Sohoapp.com" said Jonathan Lui, founder and CEO of Sohoapp.com.
The fast-growing app creates an easibility, where users can easily calculate how much they could save if purchasing a property or refinancing.
"Working with uno makes a lot of sense for us because their loanScore product helps Aussies save on both existing and new mortgages. We're excited to be working with such a rapidly growing, fully online mortgage broker. Uno's vision of making things as easy as possible for consumers aligns with our own."
Sohoapp.com has increasingly been attracting home buyers and renters. The app's insightful features enables users to search for properties and connect with local area experts, be instantly notified of daily market insights and newly listed homes via the news feed and live video streams. It is "the Linkedin for Property". It is free for agents to list properties which has generated over half a million listings since its launch two years ago.
Uno Founder Vincent Turner said:
"Soho is a perfect partner for us because it is making real estate easier and more social. At uno, we pride ourselves on matching customers to the right home loans across our growing panel of 30 lenders. Whether you are refinancing or purchasing, we will help you find and stay on the best value home loan that matches your personal needs for the whole life of your loan."