3
minute read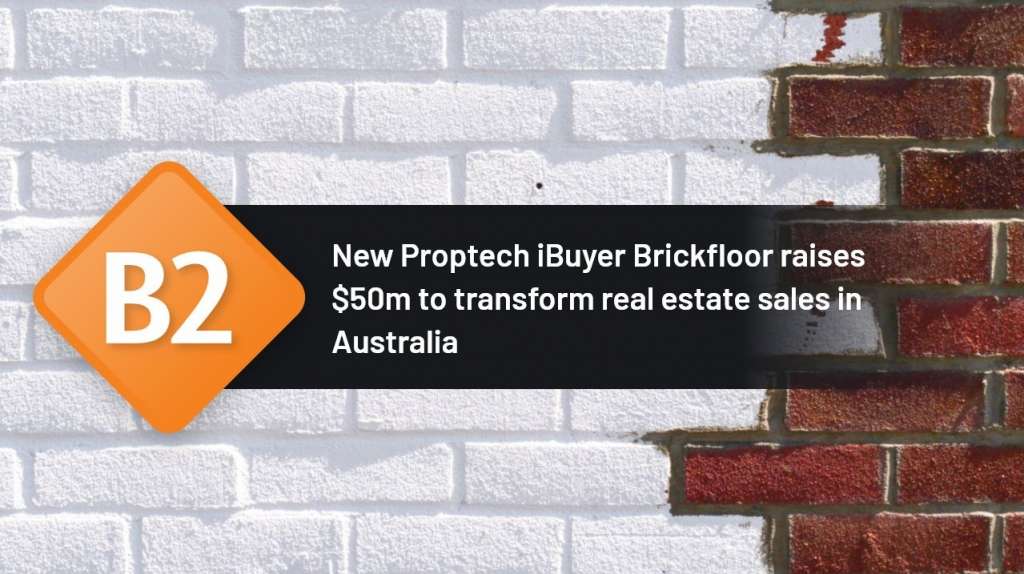 A new Australian proptech company Brickfloor has launched an ibuying platform that has the potential to transform the home selling process in Australia. Brickfloor aims to eliminate the uncertainty and stress homeowners experience when selling their property through providing them with certainty during a property sales campaign. Brickfloor achieves this by providing home sellers with a Home Price Guarantee ensuring 100 per cent sale success during their property sales campaign.
Acting as an insurance policy for home sellers, the Home Price Guarantee product sees Brickfloor commit to buying the seller's home for a competitive price. If the seller receives a higher offer during the sale process, the seller sells to the third party and keeps 100 per cent of the difference. If not, Brickfloor buys the home for the agreed price.
Brickfloor charges a fee of 2 per cent of the offer amount, payable upon settlement of the home. Brickfloor provides sellers with peace of mind, the ability to safely buy before they sell, and leverage to extract higher offers from other buyers.
Brickfloor's investors include ANZi Ventures and Harris Capital, with an advisory board comprising Matthew Quinn (former CEO of Stockland), Saul Eslake (former Chief Economist of ANZ Bank) and Geoff Harris (co-founder of Flight Centre).
"Buying first is a great strategy in a rising market, but our research shows less than 20% intend to do this because of uncertainty around the sale process. Brickfloor eliminates this uncertainty and empowers homeowners to buy first."
Says Brickfloor founder and CEO Dean Fraser.
"Our Home Price Guarantee is an innovative advancement in the residential property sector that puts home sellers' needs first and removes uncertainty and stress from one of the biggest financial decisions of a person's life."
The Home Price Guarantee is determined following detailed consideration of comparable home sales, seller provided information, market trends and Brickfloor's proprietary models.

"Feedback has been incredibly positive with our customers describing the product as 'a gamechanger for sellers' and 'a revelation'." Says Dean.
Brickfloor is the second iBuying platform to launch in Australia with LJHooker and RayWhite backed Sellable launching in 2017. The big strategic difference between the 2 models is that Sellable buys properties and flips them while BrickFloor places them in a real estate investment trust (REIT) for investors who are looking to gain exposure to residential real estate.