3
minute read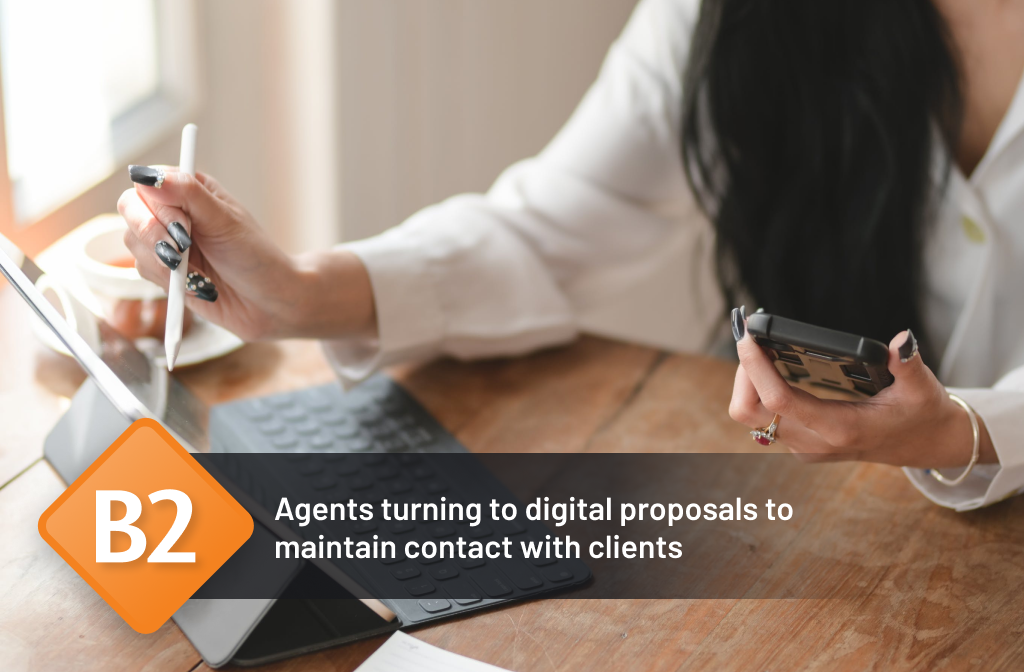 One such way is the use of digital proposals.
As a leading provider of digital solutions to the real estate industry, ProposalPoint launched their digital proposal product in 2017. After gaining steady traction in the first couple of years, demand has spiked significantly in 2019/20, especially in recent weeks.
With both vendors and agents avoiding face-to-face meetings to reduce the spread of coronavirus, digital proposal technology becomes an even more powerful tool, as it allows tech savvy agents to keep pitching to clients, as well as offering a key point of difference.
"Back in 2017, there was a lot of education needed around the benefits of digital proposals and a mindset shift from paper to online," says Ben Gaze, Managing Director, ProposalPoint.
"Although we've noticed this change steadily over the last two years, things have really picked up since Christmas, with daily enquiries and new signups for our product."
While there are many other benefits to digital proposals, the main benefit in terms of today's coronavirus risk is that it means pre-listing kits, proposals and appraisals can be prepared at the office or home and delivered to vendors electronically rather than in person.
From a property owner's perspective, they can also share digital proposals with their family, friends and other stakeholders via email, thereby eliminating face-to-face contact and negating the risk of the virus being transmitted on a paper document.
Sarah Fowell is the Marketing Manager at boutique Sydney agency Morton, and says that her network has been using digital proposals through ProposalPoint for over 12 months.
"We feel grateful that we made this decision in 2019 given the current situation. Our agents have been able to continue delivering proposals to potential clients without disruption. And as an added bonus, what we're delivering is a modern digital proposal rather than having to email clunky PDF documents to our clients."
Another major benefit is that vendors and landlords can digitally sign agency and management agreements at the end of the proposal.
"We have integrations with digital signing platforms such as RealTimeAgent, Docusign and HelloSign, which are popular amongst our clients as they neatly close the digital circle from pitching to final agreements," adds Gaze.
"Aside from helping minimise person-to-person contact in these difficult times, digital proposals save so much time and effort, plus they allow agents to easily customise their documentation to each client."
Tavis Standen, CEO of Standen Group, implemented digital proposals across their network back in 2018.
"We're using digital proposals for pitching to quite a few overseas investors at the moment, with ProposalPoint being a great way to interact in the current environment," he says.
With real estate professionals scrambling to react and adjust to the unfolding coronavirus situation, the digital proposal product from ProposalPoint is an innovative tool to stay ahead of the game and meet the evolving needs of clients.