5
minute read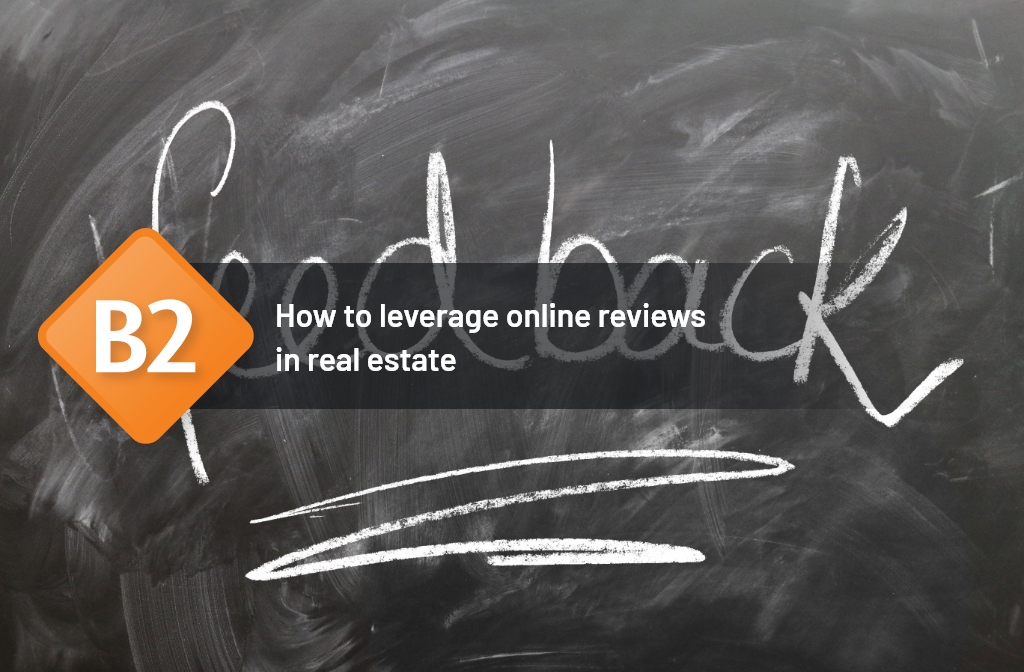 The ever-rising popularity of review sites across the real estate industry like RateMyAgent, Realestate.com.au, TrustPilot, Facebook and Google Reviews mean that everybody is a potential reference for your real estate business. Every day, reviews are posted with the intention of informing purchasing decisions on everything from what restaurant to eat in to what mechanic to trust with your car, and everything in between.
But what impact do reviews really have on influencing people to choose your business over other local competitors?
QUANTIFYING REVIEWS: THE FACTS
The 2018 Local Consumer Review Survey conducted by BrightLocal first and foremost confirms the fact that people definitely read the reviews. What's more, they are actively using them to make purchasing decisions. Here are some of the key stats revealed by the survey:
86% of consumers read reviews for local businesses – in the 18-34 age bracket (potential first home buyers), that number jumps to 95%
People read an average of 10 reviews before they feel they can trust a local business
57% of consumers will only use a business if it has an average review rating of 4 stars or higher
80% of 18-34 year olds have written an online review, and 91% of this demographic trust online reviews as much if not more than personal recommendations
89% of consumers read not only the review, but also business' responses to them
Reviews are now the 3rd biggest factor in determining your Google search rating
These stats highlight the fact that reviews are an underpinning foundation of your online presence and ultimately your brand, and should therefore be critical to sales strategy. In fact, the reality is that they can make or break your business.
TOP TIPS FOR GETTING QUALITY REVIEWS For your Real Estate Business
Boosting your business' review profile doesn't have to involve begging family and friends to leave you positive ratings and feedback. Here are a couple of ways of increasing the volume and quality of your reviews.
While you may have some very happy customers, they may not automatically be inclined to leave a review. Giving them a gentle call to action and ensuring quick and easy facilitation makes a significant impact. It makes sense that if you send a request via text or email, people are more likely to click through a link and leave you a review. It's also a good idea to send them the request on the day that the sale is closed because the longer you wait the less likely they are to remember your level of client service in the transaction. And don't limit it just to the seller, you should be sending review requests through to all stakeholders involved with the transaction.
Sales Transaction of a property – Vendors, Buyer, any buyer who missed out, auction attendees, solicitors.
Property management – Landlords, tenants, property seekers, suppliers and other 3rd parties involved with the property
Ask every client for a review
It can be very tempting to only ask clients to leave a review if you are absolutely certain it will be positive. However, this actually limits the number of positive reviews you could potentially be receiving. Also, the odd negative review is not something to fear. In the minds of consumers, it shows that your reviews are most likely authentic and not all staged.
On that note, don't forget that you should always reply to every review your receive regardless as to whether it is positive or negative. A stakeholder review is feedback around your business so engaging with that review shows as an owner you care about your customers and evolve your business and customer experience.
Leverage automation where possible
Sending and managing review requests manually can be laborious and time consuming, taking you away from other sales efforts and diluting direct contact with your clients. Marketing platforms like Feefo and My Review Dashboard (which offers a real estate specific review management portal) make the entire process infinitely easier. Feefo, for example, is centred on 3 key pillars to help grow your business: Connect with clients, Convert potential customers into clients with push and promotion of reviews and Optimise user interaction with reviews. These platforms are designed to save you time and in turn money, so checking out how they can support your business is definitely worthwhile.
FINAL THOUGHTS
Reviews are clearly being used by consumers before they are prepared to commit to a business' goods and services – especially for large transactions like real estate. So when it comes to your business and your livelihood, it obviously pays to have strong reviews backing your brand up. Don't be shy about asking for reviews, and always bear in mind that people are reading and evaluating what is said about your business and what you say in reply.