7
minute read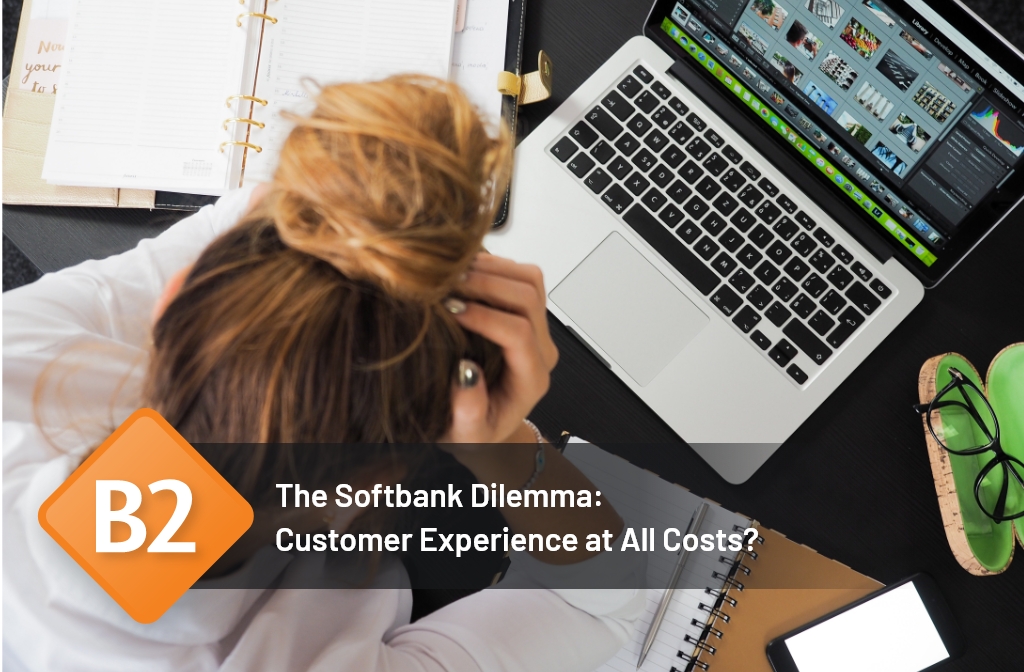 It's been a tough year for Softbank-backed real estate businesses. On top of the WeWork debacle – in which share prices took a nosedive off a cliff and forced the cancellation of their IPO – all four real estate start-ups that Softbank has invested in are running at dramatic losses.
So, is this due to market instability, or are there greater concerns at the heart of the problem?
THE REAL ESTATE INVESTMENTS
The companies Softbank have backed in the real estate sector all showed huge promise, but even with the massive amount of funds injected they have all struggled enormously this year. Here is an overview of the major investments Softbank have made and the situation each of them currently faces.
Compass

Amount invested: Between USD$850 million and $1 billion over three rounds.
What they do: Compass is a real estate broker that covers 16 American states, leveraging technology in an effort to reduce the time and friction for realtors, owners and buyers when buying and selling real estate.
Issues they are facing: Despite rapid growth, Compass has been unprofitable this year as a result of paying out most of their revenues as a cost of sale. Another major issue for Compass is that they have a competitor in Realogy that is profitable, publicly traded and valued at far less while posting vastly superior results, including 42 times the number of transactions, 11 times the sales volume and seven times the revenue of Compass during 2018.
Katerra

Amount invested: USD$999 million over one round.
What they do: Katerra is a technology driven offsite construction company specialising in prefab projects.
Issues they are facing: The problems Katerra have encountered stem from very shaky executive management, which has seen a revolving door of three CEOs and three CFOs in the last four years. This year alone they also have pulled out of six high profile construction projects, closed a factory in Arizona and laid off more than 200 employees
Opendoor

Amount invested: USD$500 million over two rounds.
What they do: Opendoor is an iBuyer – an online marketplace that places offers to vendors with a guarantee of purchase in the event they are unable to sell their property with an agent.
Issues they are facing: Forced into a "culture of frugality", Opendoor hit the brakes on their planned mass expansion into new markets earlier this year. Exorbitant operational costs have seen CEO Eric Wu implement a host of cost-cutting measures and a drive to increase revenue that many believe will see them up their fees significantly. As they continue to build out their model and attempt to transform the way buyers and sellers consume, transact and own real estate they will keep spending money and stay in the red.
WeWork

Amount invested: USD$19.9 billion across the WeCompany organisation over three rounds.
What they do: The giant in the shared workspace sector, WeWork provides start-ups and SMEs with lavishly appointed office space on short-term lease agreements.
Issues they are facing: After starting the year valued at USD$47 billion, the most recent valuation saw their value plummet to USD$8 billion. This led to them abandoning their planned IPO and has resulted in a massive shake up from the top down, with Co-Founder/CEO/Chairman of the Board Adam Neumann stepping down from his roles due to intense media scrutiny.
THE CUSTOMER EXPERIENCE OBSESSION
The portfolio of companies Softbank invests in all share some similar characteristics.
Out of the 88 companies they back through their $100 Billion Vision Fund, some of the more recognisable brands are Uber, Lyft, Slack, Alibaba, WeWork, Compass, Opendoor and Katerra. All of these businesses are based on a foundation of technology-enabled services and brand equity through large-scale, big money marketing campaigns.
But perhaps the biggest cornerstone they are modelled on – and what may in fact be the very thing that is hurting them so badly in the real estate space – is an obsession with the customer experience at the expense of everything else.
These businesses have essentially traded technical, industry specific expertise for an overcapitalisation on providing the best possible customer experience.
This has informed everything from overarching corporate strategy to hiring practices, with disturbing posts being made on employer review site Glassdoor, including one from a Katerra employee stating that the business is "trying to run before it can crawl" and that "literally no one knows what they are doing".
An argument can be made that being customer-centric is positive, however too much of a good thing can be a red flag.
The net result of placing so much emphasis on the consumer is that it's exceptionally hard for other businesses to compete as the playing field is too uneven. Competitors simply can't raise the capital that Softbank accesses via the Vision Fund, and as a result cannot provide the same levels of customer service. While this has provided a high standard of customer experience, it takes a significant bite out of revenue and has rocked the profitability of Softbank backed businesses.
A DANGEROUS MODEL
The clearest example of what can go wrong is WeWork. The complete implosion of their organisation is largely due to a model of taking out long-term leases at painfully high rates and fitting out their offices with lavish finishes.
While this makes for nice and shiny shared workspaces (and a solid customer experience), the low-overhead short-term leases they provide their members with present a mismatch in commercial terms. This has led to a disastrous and highly publicised collapse of their planned IPO and grave concerns over the future prospects of the business' viability.
This approach has been mirrored to varying extents across the breadth of Softbank's investments, and is the reason all of them are experiencing similar financial, governance and operational problems.
WHAT'S NEXT?
With so much drama concerning these large-scale start-ups it will be interesting to see which PropTech company with huge funding will be next to launch and if (ever) one of these will make it to our shores in Australia.
Even more interesting will be seeing what learnings have been taken out of Softbank's calamitous forays into the real estate sector, and how any new PropTech businesses balance the desire for a positive customer experience and the need for strong commercial returns.