4
minute read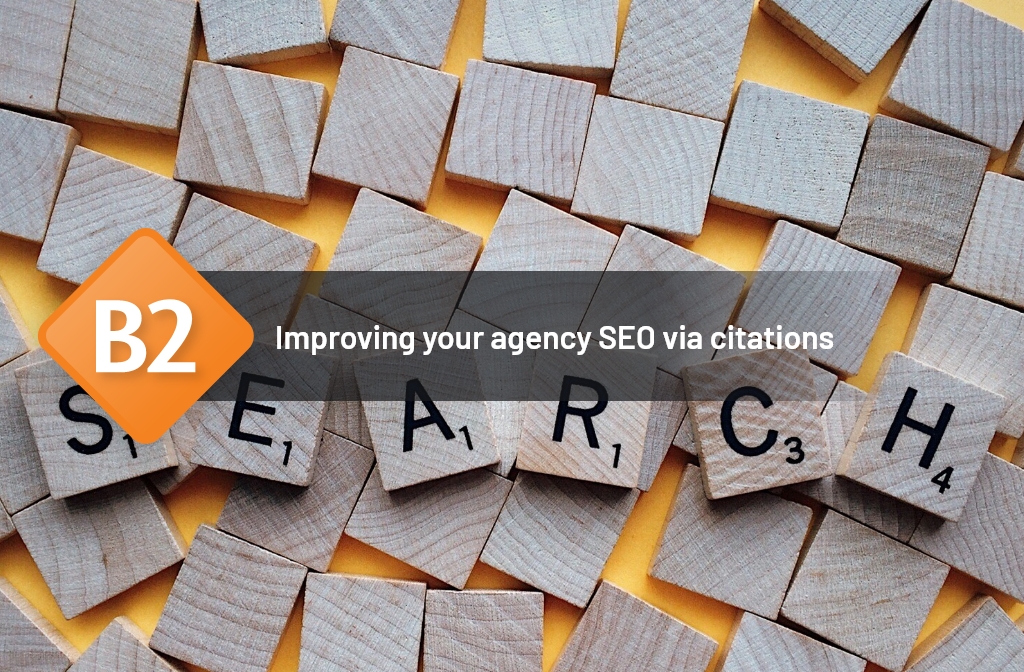 There is a saying in digital marketing that 'the best place to hide a dead body is the second page of Google search results'. But short of jamming your copy and content with keywords that often look awkward and out of place, how can you boost your SEO and get quick results in your local area for your real estate agency?
One easy to implement option is including citations into your digital strategy.
WHAT ARE CITATIONS?
Simply put, a citation is an online mention of your business – whether it's from websites, social media or apps. They do not have to be in the form of hyperlinks like backlinks do, and even a business name on its own counts as a citation.
The goal of citation tactics is to achieve an enhanced web presence overall, which translates to improved local search engine rankings. In effect, Google references directories and local listings to establish a knowledge base about a business. It then responds to businesses with accurate and consistent citations on relevant external websites by giving them more authority and higher positioning within search results.
This is especially handy for local area marketing, as it establishes your business as a high profile service provider within a specific location.
TIPS FOR CITATION STRATEGY
1) Get listing!
The best place to start is to make sure your business is listed on websites or online portals that are relevant and popular in your local area. Some of the primary ones to list on straight away include Google My Business and Google Places, Yelp, Facebook and Bing Places, and for agents, if you aren't already listed on all the real estate portals, it is definitely a wise move. For long-term strategy, it is best to expand your list of citations to more than just these sites (the more citations, the better).
2) Unstructured vs. Structured citations
An unstructured citation is basically a mention of your business name on blogs, online magazines, vendor websites and social media. The information in these types of citations is most often limited to just the business name.
A structured citation requires your name, address and phone number (NAP) and is generally displayed online in a visually formatted manner. These citations are much stronger and add considerable weight to your local SEO positioning. To maximise your structured citations, uniformity of information is important, which leads to the next tip…
3) Be consistent with info
Always ensure consistency and uniformity of data across all directories and websites. If there are inconsistencies, search engines may become confused when trying to locate and pull your data. For example, if you write +61 410 777 777 on one website, don't put 0410-777-777 on another. The best bet is to pick one format for your NAP and stick with it across all listings of your business.
4) Don't forget niche directories
Those in the know with SEO recommend niche and industry directories in addition to the majors listed earlier. A worthwhile exercise is to search out directories that are genuinely local to your business. While sites with high domain authority are valuable, to truly enhance your position in your market, getting listed on sites that are prevalent in your geographic area will give your business a boost with your desired demographic.
5) Consider management services
Getting your citations up will certainly help with your local search engine positioning, but it can be a time consuming process if you are manually registering and entering info across a range of platforms. There is a multitude of citation services – both free and paid – that will manage your listings across numerous directories and save you precious time. These include Search Frog and Savvy SME.
FINAL THOUGHT
With the ranking of keywords in Google search becoming harder, more time consuming and less impactful, citations are an increasingly effective way to boost your profile in the local area. For those in the real estate industry this can have a dramatic impact on organic search visibility and could be the difference between catching potential business and having it slip through your hands.