4
minute read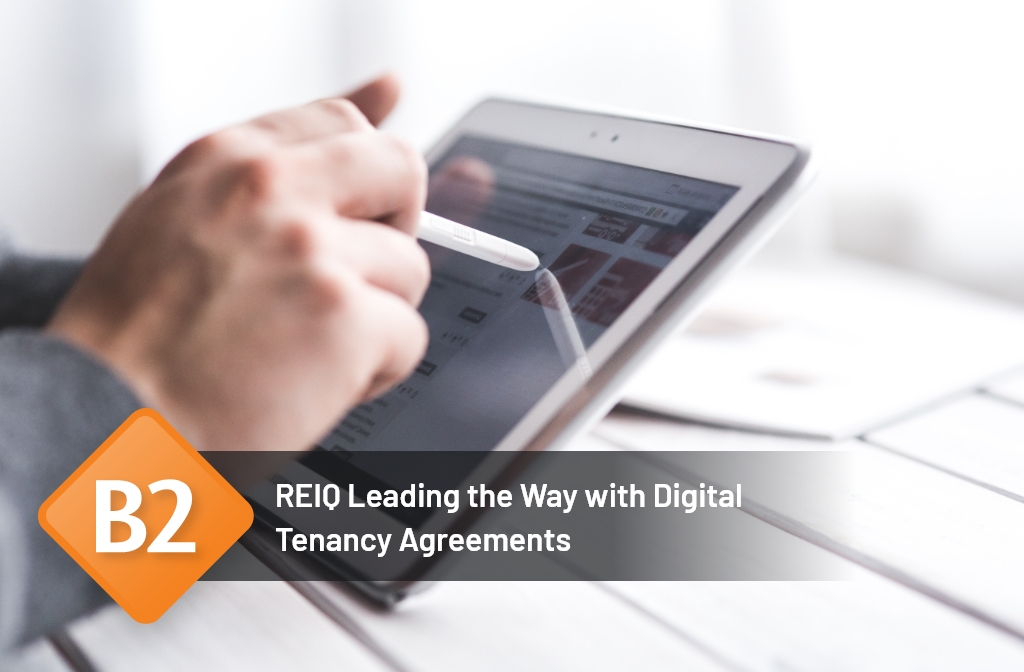 For many Australians that live in a rental property, there's a strong chance that they either don't know where their copy of the tenancy agreement is, or they aren't familiar with the ins and outs of the contract.
It's also likely that, when they found their rental, there was a fair bit of back and forth between the applicant and the agent in order to get the tenancy agreement signed, finalised and accepted.
Well, things are about to get much easier thanks to the Real Estate Institute of Queensland (REIQ).
DIGITAL TENANCY AGREEMENTS
In a world first, REIQ in partnership with PropTech firm Igloo has changed the game and revolutionised the way leases are processed through the use of digital tenancy agreements and electronic signatures.
Piloted in 2019 and scheduled for launch early this year, digital smart contracts built on a foundation of blockchain technology are being used to execute tenancy agreements.
As a result, every stakeholder in the lease from the renter, landlord and property manager has complete transparency over agreements and contracts at all times. This allows for the real-time creation of extensive and meticulous databases with data points including rental prices and emerging market trends.
With the ability to access contracts on any device at any time, smart contracts take what were traditionally manual tasks and make them infinitely easier to conduct and, in some instances, automate some of the more labour-intensive tasks involved with rental properties.
REIQ General Manager Josh Callaghan explains:
"By executing as a smart contract, we're also able to build out the functionality to handle payments of bond and rent, plus facilitate other activities related to the property such as routine inspections and maintenance."
In addition to making life easier for all parties involved, digital tenancy agreements integrate with blockchain to provide insights into rental market trends, representing a huge step forward for the real estate industry. There will now be centralised data logs identifying how much a property was rented for, the length of tenancy and time spent vacant / in market among other metrics that were previously either unavailable or had to be painstakingly prepared manually.
ELECTRONIC SIGNATURES
In addition to smart contracts, REIQ is utilising electronic signature technology.
Previously, tenancy agreements required a witness in person to observe the signature on a paper-based agreement in order for them to be considered a legal contract. This requirement was effectively removed in 2018 with an update to the Conveyancing Legislation Amendment Bill.
This means that contracts can be approved and signed off as and when convenient without the need for meetings to be organised and repeated trips to the agency for renters.
GOOD NEWS FOR EVERYONE – ESPECIALLY INVESTORS
Investors looking to purchase a property to lease out previously had to rely on data with questionable accuracy and a great deal of research. With the implementation of smart contracts, they will now have access to data that will inform and shape their investing strategies.
From what suburbs are delivering the highest return on investment to areas that have cooled off in terms of demand – and even what maintenance has been required on a property as an indicator of structural integrity – investors will have all the info needed to make a wise acquisition at their fingertips.
FINAL WORD
The other states and territories will be watching with great interest as REIQ rolls out smart contracts across Queensland. This will enable them to take learnings from any teething problems that may arise and ultimately strengthen the process, which is a positive for the Australian real estate industry.
Given the adulation digital tenancy agreements have already received and the potential they possess, it's only a matter of time before smart contracts become an industry norm across the country.