3
minute read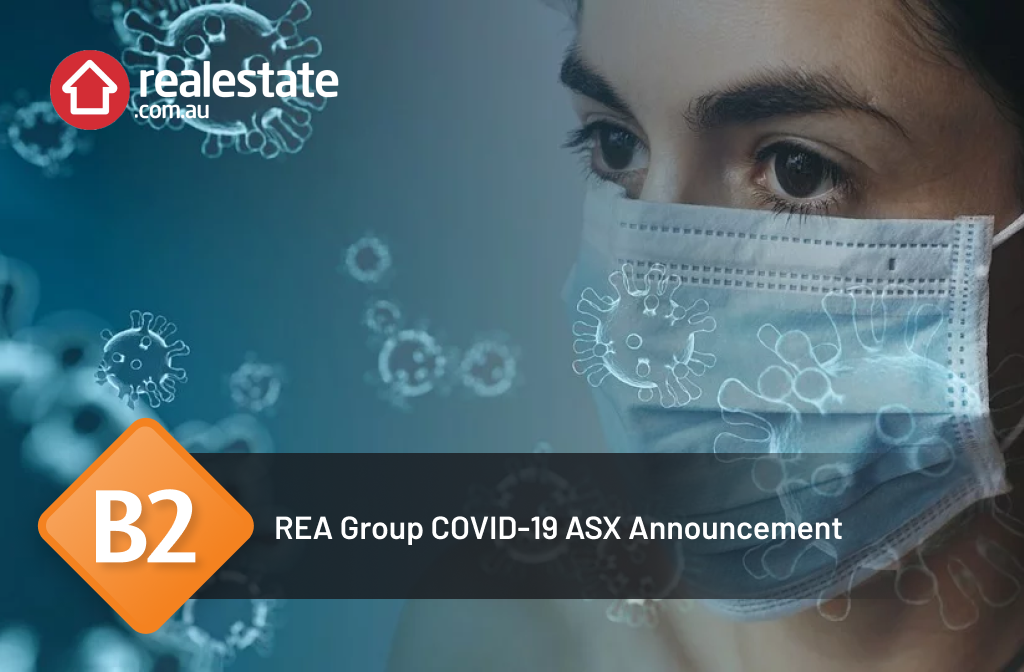 This week REA Group Limited announced a market update on market conditions and the potential financial effects of the coronavirus (COVID-19) to its business.
REA Group issued its FY20 half year results on 7 February which outlined continued signs of a property market recovery, including a gradual recovery in national listings led by Sydney and Melbourne. This is a trend that has continued to date. At a national level, Sydney and Melbourne have positive residential listing volumes for March, month to date.
In February, realestate.com.au recorded new audience figures of over 93 million visits and app launches of 38.4 million.
Recently COVID-19 has rapidly escalated around the world, especially over the last few weeks, impacting Governments to take action in order to reduce the spread of the virus.
Considering the unprecedented circumstances the world is currently facing, and the uncertainty surrounding the economic environment, REA Group's FY20 financial performance is under assessment as their previous outlook has been withdrawn. Currently, it is not possible for REA to predict the impact of the current environment on residential listing volumes as the virus has created so much uncertainty.
Owen Wilson, REA Group's CEO said: "As the spread of COVID-19 continues, we are focused on the health and safety of our people and local communities, while supporting our customers."
"In the spirit of true partnership we want to help our customers through these unprecedented conditions by introducing tangible measures. This will include the ability to re-list or re-upgrade listings for free, which will provide Australians greater confidence when selling their home. We are also delaying the timing of the contracted price changes in our Residential business, previously due 1 July 2020, until further notice. The duration of these measures to support our customers will continue to be assessed based on market conditions and the further developments with the Coronavirus."
"REA is well equipped to operate in this challenging environment with best practice continuity measures in place. We have a very healthy balance sheet, low debt levels, and the capacity to increase debt facilities as necessary. We are in a strong position to successfully overcome these unprecedented times."
As the COVID-19 situation continues to evolve, REA Group will monitor and follow given guidelines from Government authorities as the case continues to proceed.
Finally there is a win for real estate agents from the big portals with REA stalling the price hike and allowing agents to continue upgrading their existing listings free of charge; as opposed to their contrasting behaviour where previously they have been stinging agents for leads.