7
minute read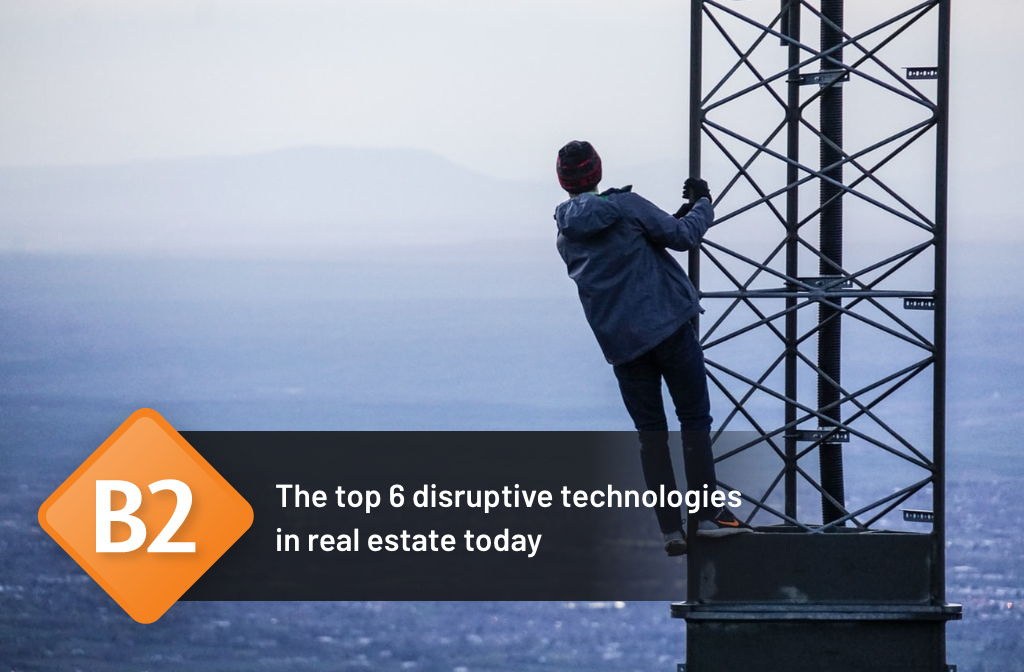 Gone are the days of your local real estate agent monopolising the block. Property managers, agents and brokers should be aware and prepared for the most likely technology transformations. Here are six of the top trends to keep you ahead of the game.
Big data
The more you know, the better informed your decisions are. The property management and real estate industry is in a unique position to benefit from big data. Big data refers to huge data sets that are analysed computationally, which then reveal patterns, associations and trends. It usually refers to human behaviour and interactions.
In the US, property buyers' first stop is usually Zillow, Redfin or Trulia to conduct a search. These companies have based their entire model on big data. They do this by collecting data on buying and selling trends in a specific area, as well as demographic information, internet traffic, and results from consumer surveys. The data is then analysed and collated, and the results provide insight into trends in home values, pricing and the potential value of an area.
Big data is also an incredible source of information for property owners and managers. Real time and historical information about a variety of building systems can then be translated into proactive maintenance. For example, fire safety, utilities, telecommunications, HVAC and electrical, where a manager can be alerted before equipment failure has occurred, meaning a replacement or maintenance can be scheduled ahead of time.
Artificial and machine intelligence
Smart property and real estate professionals know that artificial intelligence (AI) is the way of the future, and they're using it to streamline their data collection (as previously discussed).
Usually when someone searches for a property, they're interested in buying, and they're inputting fairly rudimentary parameters like price, location and number of bedrooms. Soon though, we're likely to see AI allow sites to guide potential buyers toward properties that match their personal values and unique personalities.
Chat bots are a good example of AI's advancements, and may soon get to the point where they answer consumers; answers that go beyond the ways we presently expect, with a nuance for the subjective to the point where a chatbox could even accompany a potential buyer to several property showings. There are currently several companies concentrating efforts on technology that would facilitate an agent conducting showings by tablet or chatbox. This opens up the opportunity to conduct several showings simultaneously.
AI has the potential to also be a price guide with accuracy not yet seen. It could analyse historical market trends specific to a geographic area, factoring in transportation, schools, crime and current market activity.
AI is also making the start-to-finish experience of buying property more seamless. Although the requirements and specifications within an actual purchase contract keeps growing, the actual paper trail is getting easier to manage and is moving towards digital. Software such as ZipForms and Digisign are making signing with an actual pen a thing of the past.
Virtual Reality (VR) and Augmented Reality (AR)
VR and AR is moving out of the realms of big-budget Hollywood entertainment and into the hands of real estate professionals. Around 50% of people in the market to buy a home today will look online first (according to National Association of Realtors). Becoming increasingly cheaper and easier for a savvy agent to implement, AR and VR are the way of the future.
The allure of a virtual tour, if professionally done, is clear. This modern tool creates an exciting and informative experience from the comfort of one's own home. As the world shrinks and the digital nomad becomes the norm, buyers can feel more confident buying from a distance.
Digital staging is also on the increase, with agents saving time and money by using a render of an interior designer's vision, without having to choose, buy and move furniture into a physical space, which is an expensive and time-consuming endeavour.
For new builds, virtual staging is also an excellent tool. In this scenario, a buyer can experience realistic architectural designs before construction even begins.
For property managers, providing a tenant with a virtual tour can help them become acquainted with their new space ahead of moving in. Pre-shot videos can also be instructionals for tenants – taking them through the process of turning on the air conditioning or the heater, or showing them where the fuse box is, as opposed to traditional written or verbal instructions.
Internet of Things (IoT)
IoT refers to appliances and devices connecting to the cloud and in a constant state of sending and receiving information. Though many still grimace at the mention of 'the cloud', proptech's adoption of IoT is a game changer.
IoT for proptech includes predictive maintenance, as alluded to above, and soon IoT will roll out more comprehensive resources for a homeowner or landlord to utilise, like informing them of the maintenance history of an appliance.
Smart devices will be connected to utilities such as plumbing and electrical. This will bring savings from traditional costs such as house inspections that have historically dictated the upkeep of a property's condition. These devices also pave the way for energy conservation and a more environmentally friendly result.
IoT will also eventually grow from individual smart appliances and into smart buildings – and even smart cities. As we become more connected, the cloud system will improve and expand, with sending and receiving data as a central idea to our lives that will allow for efficiency and improvements beyond what we can yet predict.
Drones
Drones are no gimmick and their use is set to increase and shift the real estate and property industries. The power of emotion in storytelling is clear, and consumer tastes are becoming increasingly refined to expect high quality video production. Drones provide this capability, plus they're becoming cheaper and easier to use.
Aerial photography for marketing material would have been far too expensive for your average realtor only a few years ago. Not so anymore. Drones provide excellent scope for a large property, and allow a tour of a neighbourhood to be conducted remotely. In the example of a new build, a drone tour can educate a potential buyer on the geographical and cultural traits of an area.
5G
5G is central to most or all of the trends outlined above. It gives over more bandwidth and this means more devices will be able to be connected to the internet. In fact, we don't actually know true 'wireless' like we will in the future. Looking specifically at the application to the real estate and property industry, there is the use of security cameras and sensors – 5G will provide high definition instantly to remote locations.
In order for 5G to become the new norm, we need a lot more 5G base stations and they need to be placed closer to one another. Commercial property owners may partner with local telecommunications providers so that a base station can be installed, or they may even go a step further and self-install.
FINAL WORD
Overall, the sky really is the limit for proptech resources within the real estate and property industry. These six current trends are only the beginning, so it's important that real estate agents and other property professionals take the time to learn about these trends and be open to adopting them if they're of real benefit to business.