2
minute read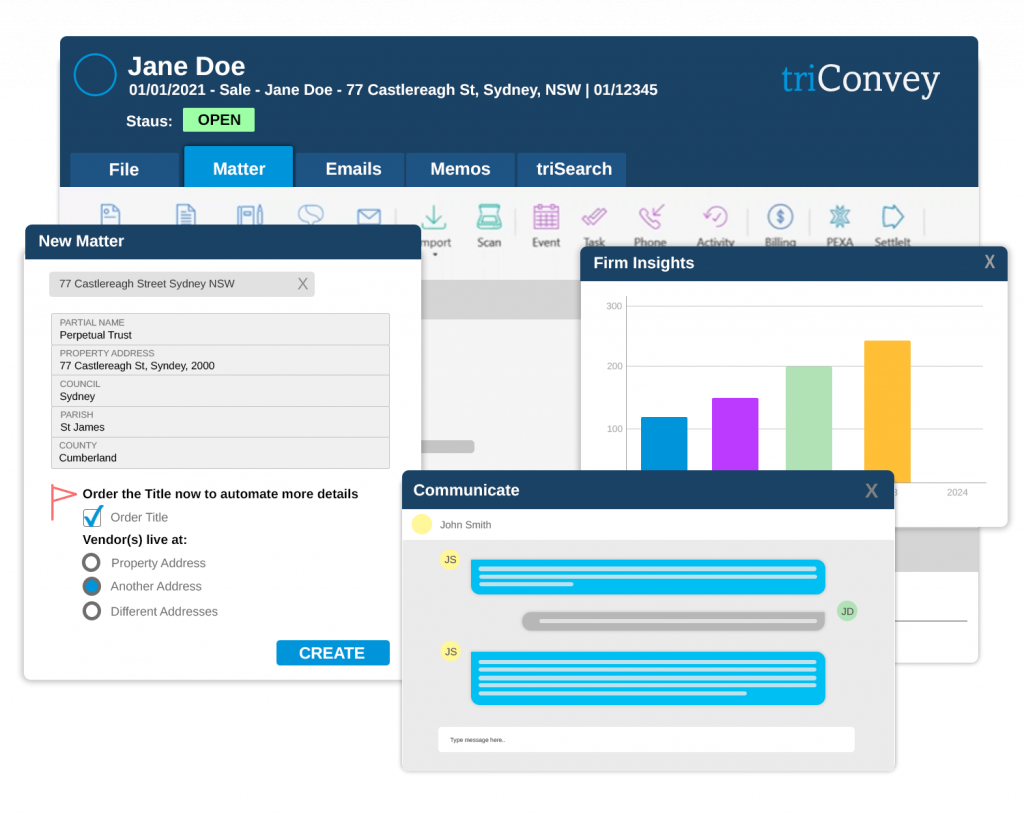 Leading service providers in the conveyancing market, Smokeball and triSearch, have partnered to create a compelling premium practice management system, triConvey, for licensed Australian Conveyancing businesses.
For the first time, conveyancers will have access to an integrated software and search system at a favourable overall price point to the business. triConvey clients will have a modern tech solution focused exclusively on their needs. The solution is powered by Smokeball's best in class practice management software and triSearch's integrated search platform, all supported by one unified team.
triSearch CEO, Taylah Allen, explained the partnership was established from understanding the importance of integration between software and search in the conveyancing market.
"This partnership is a huge win for the Licensed Conveyancing industry that for many years has desired a tailored solution at an affordable price. triConvey delivers them just that, industry leading practice management software, integrated with their searches, and with one dedicated support team," Allen said.
Smokeball CEO, Hunter Steele, added that the creation of triConvey supports the company's small law growth strategy.
"We want our licensed conveyancers to have the best specialist expertise, and this partnership creates a whole sector focus for them. Our rapid growth across the small law sector doesn't allow for that, so we are delighted to create a business that gives them this hyper focused approach," Steele said.
"If you are a licensed conveyancer, triConvey is the product for you. If you are a law firm that provides conveyancing services among other services, Smokeball continues to be the product of choice in the Australian market."
To ensure success for its clients, triConvey addresses the pain-point of support, which historically would see the client contact differing HelpDesk teams for search and software. However, with triConvey there is one support team that covers all technical enquiries for both solutions.
More information about triConvey for Licensed Conveyancers can be found via the website at www.trisearch.com.au/triConvey. For law firms interested in Smokeball , more information can be obtained via the website at www.smokeball.com.au.