8
minute read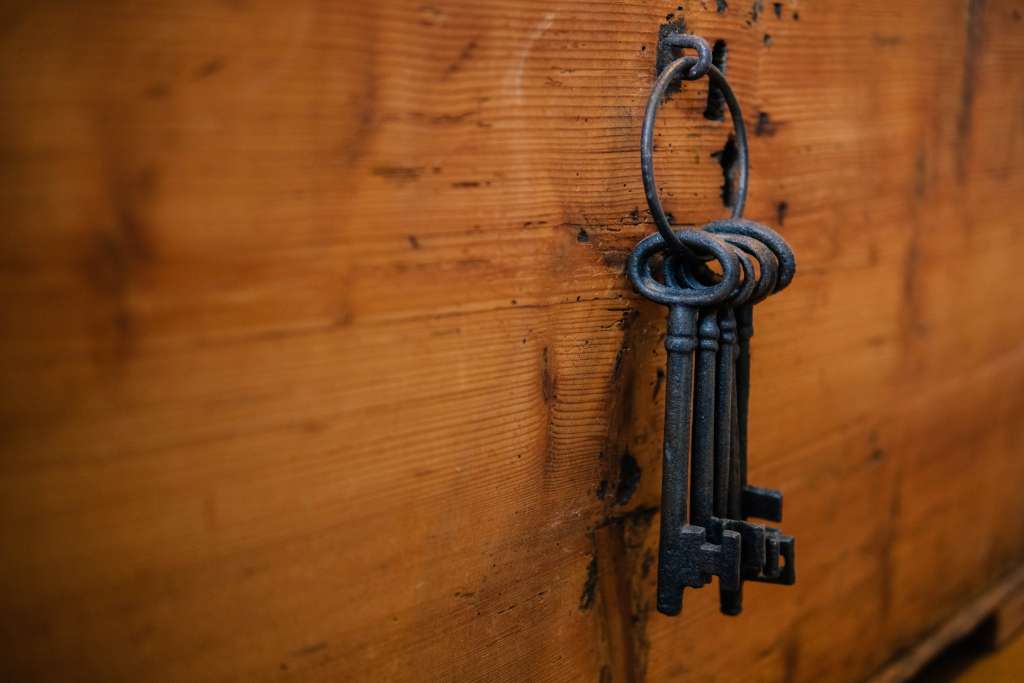 Technology is disrupting every industry, and Real Estate is absolutely no exception.
I recently attended the Inman Connect residential real estate event in Las Vegas in July, and I noticed there were 4 key trends around the real estate tech space to keep an eye on, no matter if you're an Agent, a Principal or even a Venture Capitalist looking to invest.
1. iBuying
Over the past 2 years, iBuying has swept through the US and is challenging the more traditional ways real estate is sold. We previously discussed the iBuyer proposition and how it delivers speed certainty and simplicity to vendors when selling their homes
What is iBuying?
For those who don't know, iBuyers are organisations that purchase properties outright from the owner saving them from having to do the usual selling process of listing, marketing, open homes and final selling. Instead, the Seller simply talks to the iBuyer about all of the home's details and they use their own processes to determine the future value.
From this, the iBuyer presents an offer to the Seller to accept. If the sale goes ahead, they get the funds quite quickly which allows them to purchase another property to move into. It's all very streamlined! Typically, the iBuyer then will renovate or generally fix up the property, to relist and sell for a profit in the future.
This presents quite a very different approach to property transactions and is driven by a more e-commerce type model.
It's a win-win
It's no surprise why this trend has been quite successful so far.
It has quickly become apparent in the US that the popularity of iBuying is being strongly driven by individual consumers – the homeowners. Many consumers are completely sold by the instant and streamlined value proposition an iBuyer provides them. As a result, this new trend can't be ignored and will catch on quickly in other countries like Australia, especially because it's facilitated a lot via the internet.
iBuying must be addressed by Australian agents who need to start understanding the new process more and develop strategies to leverage it within their own businesses.
It's Capital Intensive
One thing I noticed was that the iBuyer business is highly capital intensive, as you need to purchase and hold properties along with renovate and fix them up. Due to this, the companies dominating this iBuying property space in the US have Billions of capital tied up in housing.
The real question here is if this model will be sustainable. Can they keep growing due to the high demand it places on capital? And will an iBuying organisation be able to withstand the time it takes to complete the entire buying and selling cycle?
Real Estate Portals and Agencies are jumping in
It wasn't bound to go unnoticed!
Zillow, the world's largest real estate portal, started offering the iBuying service earlier in the year. Redfin and Keller Williams, two of the US's largest property Brokers, have also begun offering the service.
Key industry stakeholders are starting to see the potential and jumping on board to get their own piece of the pie early.
I can see this as a rising trend in Australia, as Portals and Agencies are all recognising that the majority of sellers using (or interested in) iBuyers are at the bottom of the real estate transaction funnel and ready to sell now, which makes them valuable leads to be connecting with.
Variants of the iBuyer Model
We're seeing many new players enter into the iBuyer space, however some of those don't have access to huge amounts of capital.
Because of this, we're noticing different variations of the model which have found alternatives around the capital restrictions. For example, where they work with existing investors or they help with renovations and then share the upside with the vendor. Some even purchase you a house before you have sold your current house.

The iBuying model is not completely finalised yet, so expect to keep seeing this evolve into the future. However, it's definitely on its way to our shores, borne on the shoulders of digital tech.

2. Tech is making good agents even better
What we're seeing in the US is that large brokerages and property agencies are using technology to make their agents far more efficient and valuable to the consumer.
If you look at the big players like Redfin, Compass and Keller Williams, all three have allocated over $1Billion to building out more robust and highly specialised tech platforms. They all see the value in establishing platforms which manage and support the real estate transaction from search to closing.
This isn't just traditional bricks and mortar style agencies; Redfin is a virtual agency with no offices where their agents work as contractors from home. Building out their real estate technology platforms and streamlining their processes has allowed their agents to complete more successful transactions than other agents who are not using similar technology.
It's important to note that technology will never replace agents, nor can it make average agents great. The winning formula is combining great tech alongside great agents to augment their services to close more sales and offer better service in all regards.
3. New financing options helping housing affordability
Financing has been a consistent issue both in the US and Australia over the past few years.
A property downturn will likely improve this, but it will never solve it completely, because the problem lies in the difference between wages and mortgage growth. Fortunately for consumers, this housing affordability crisis has seen the creation of start-ups trying to address this need.
This includes some of the following new real estate models.
Purchase or Trade Up Companies
Some iBuyers are starting to play in this space, where they help sellers trade-up or trade-down properties. Other players like Ribbon and Knock are acting like a "reverse iBuyer", where they help sellers purchase their next home and then help sell their current home. This is an interesting twist, as it solves the headache around the time gap between selling and buying, and having to cover multiple mortgages or even being forced to rent a home between moves.
Rent-To-Own
These Rent-To-Own companies work with buyers to locate and purchase a property they would like to own in the future. They then pay a weekly rental amount that is equivalent to the market rent plus additional equity for the home. After a set period of time, say 3 to 5 years, the tenant has enough equity in the home to be approved for a mortgage and then the property is sold to the tenant. Companies in this space include Divvy and Loftium.
Fractional Ownership
This is a booming space as it looks at how consumers can passively own real estate in conjunction with other investors. These companies include Point, Unison, SoFi and BrickX (to name a few). Basically how it works is that, for as little as around $100, investors can gain exposure to real estate by buying a small division in a trust which owns the property. They can then buy or sell their division and often get access to a percentage of the rental income earned.
Some platforms allow co-ownership where multiple partners can collectively purchase a property, collectively sell a property or where someone can eventually purchase the full stake in the property.
4. Automation of the real estate transaction
This is a massively growing space both in the US and Australia and refers to filling out the complete transition process.
Up until the last year, real estate technology has been focused mainly around supporting search, lead generation and property marketing campaigns. There has actually been very little tech involvement once contracts are exchanged through to settlement.
However, in the US, we are now seeing many workflow-based platforms launch like Qualia, Blend, Jet Closing and Modus (to name a few) which facilitate these later parts of the transaction. This technology is starting to provide superior tracking, communication and overall transparency for the various stakeholders, including buyers, sellers, agents, lawyers, title companies, finance companies, utility and insurance companies.
Technology addressing real challenges
There are some great trends in real estate technology that are now even solving real problems and therefore attracting huge Venture Capital attention. Most of these problems exist in the Australian market and in some instances, there already are start-ups exploring and experimenting with viable solutions.

These include Sellable (for buyers), BrickX and Domacom (for fractional ownership), The Agency and The Avenue (which are tech-enabled agencies), as well as PEXA, Realtair and RUndl (for closing transactions).

What does the future look like for Australian real estate?
As with any industry, technology is facilitating a lot of change in real estate – and it's important for everyone to accept and develop strategies to adapt to it.
The most apparent takeaway from the Inman Connect residential real estate event is that individual consumers are the overall winners. People want more choice, control and convenience and this is forcing tech companies to build consumer-facing solutions that both do and don't include agents.
So, as Agents and Agencies, you need to make sure you're aware of these evolving solutions as well as the pros/cons they offer both yourself and your clients.