6
minute read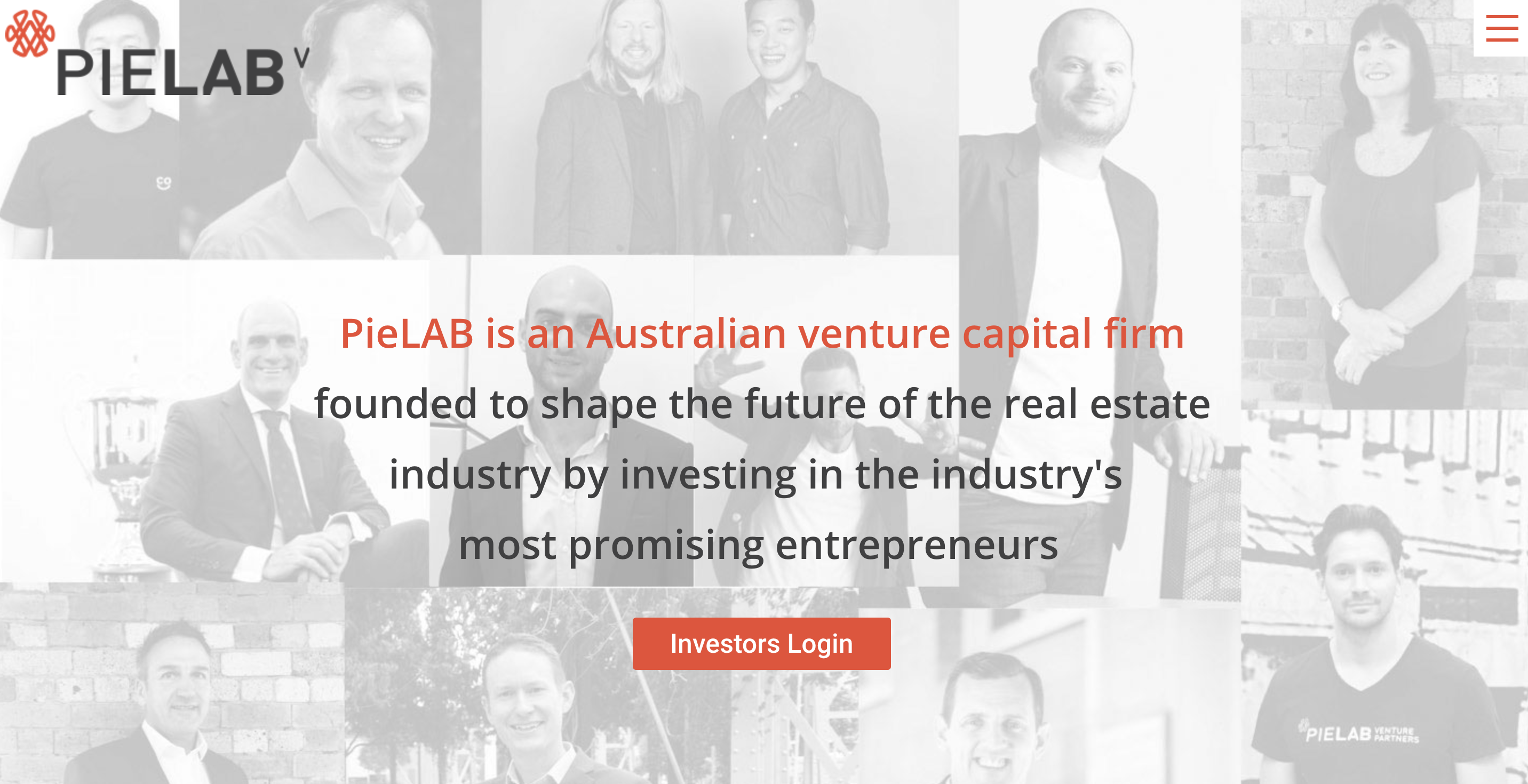 Image source: Pielab.com.au
Founded in 2016 and headquartered in Brisbane, PieLAB was established with a firm vision of investing growth capital in PropTech businesses. This represents a first for Australian real estate tech companies, and is providing them with opportunities and resources that were previously out of reach for most start-ups.
Headed up by prominent entrepreneur and industry luminary Chris Rolls, they actively invest in predominantly late-stage PropTech start-ups that will shape future practices, processes and market conditions.
However, they are more than just a collective of savvy investors.
THE PIELAB APPROACH
Rather than simply making passive investments, PieLAB have adopted a model of direct integration with the companies they invest in. In becoming an extension of these businesses, they provide expertise, mentorship and growth strategies in areas such as marketing, finance, recruitment, management, organisational health and corporate governance.
PieLAB take a very active, hands-on role in the distribution of the portfolio company's services by introducing them to the extensive network of real estate agents and investors they have cultivated, many of whom are investors in the PieLAB fund.
This approach is designed to de-risk their shareholding and strengthen the foundations of the companies they invest in, subsequently making them more formidable prospects in the already booming PropTech sector.
REAL ESTATE INDUSTRY VENTURE CAPITAL FUND (2016)
In what is major win for the Australian PropTech sector, PieLAB have raised $21 million for a VC fund from the cream of Australia's residential real estate companies, including brands like McGrath, Ray White and Belle Property, representing in excess of 250 businesses.
It was established on the concept that technology is rapidly changing the way real estate is transacted and the fundamental way it operates, and this presents significant opportunity for considerable returns. In fact, they are targeting returns of 25% compounded over the life of the fund.
The fund is fully subscribed with a quarter of the capital raised coming from the fund's management team and Advisory Committee, who are vastly experienced entrepreneurs and are among the most influential and well-connected members of the Australian real estate landscape.
To date PieLAB have invested over half the fund in six deals.
PROJECTS FUNDED TO DATE
As Richard Anderson, PieLAB Investment Director, explains, the PropTech landscape is divided into many sectors and sub-sectors.
"That's why PieLAB conducts extensive due diligence into each sub-sector to uncover the leader or potential leader in each class."
They then use this information to effectively inform investment decisions. Mr Anderson states that:
"As a result of our governance procedures, we have been able to ensure all PieLAB businesses have developed technology that is defendable and provides a sustainable competitive advantage both to the company itself and their customers."
As such, PieLAB have helped their portfolio companies gain a strong competitive foothold in the PropTech market via the Real Estate Industry Venture Capital Fund. These businesses include:
An early stage automated EDM SaaS marketing platform specifically targeted at the residential real estate industry, enabling agents to nurture new and existing database contacts from lead through to appraisal and listing.
A software company leveraging an AI powered SaaS platform to deliver a cloud-based subscription software product called Rita. Rita is a digital employee for residential real estate agencies, automating processes and performing various sales, administration and property management tasks.
A Philippines-based (Australian incorporated) provider of business process outsourcing services for SME's. They have a strong focus on the Australian real estate sector where they are the leading provider of outsourcing services.
A dedicated safety and compliance company specialising in installation and maintenance of residential and commercial safety solutions, including smoke alarm maintenance, gas safety and electrical services.
A technology enabled property services provider geared towards the global home services industry, offering a smarter, faster, more reliable and more comprehensive full-service property management system.
An early-stage technology company providing property inspection software applications designed specifically for mobile and tablet. Their apps are used by property management customers in over 30 countries, who are collectively responsible for over 1 million rental units.
WHAT THEY'RE LOOKING FOR
In addition to these companies, PieLAB are seeking to invest in businesses supplying products and services to the residential real estate industry or companies that sit within this ecosystem. Their ideal candidates are businesses that are sitting in the "sweet spot", having gained traction and garnered market acknowledgment yet still requiring additional resources and support to reach their potential.
"In order for a company to be considered 'investment ready' and eligible to be a PieLAB portfolio business, it must meet certain criteria" says Anderson.
Consideration factors include:
Having residential real estate agents as their primary customer base
A proven product market fit with a customer base that generates revenue
Having entrepreneurial founders with a demonstrated ability to grow and exit a business and who are humble and willing to be coached
Being enthusiastic and willing to partner with PieLAB in order to leverage their expertise
BENEFITS FOR AGENTS
The utility and advantages of PieLAB's investments for agents is an underpinning requirement which will direct how innovation and change will be driven throughout the industry. Mr Anderson explains:
"Agents that operate within the PieLAB network benefit from the stream of new and innovative technology offers that enter the market. By leveraging this technology and the PieLAB network and their various skill sets, agents are able to constantly evolve and improve their service offerings. The flow-on impact of this is that agents win more listings as well as more potential buyers and investors."
FINAL THOUGHTS
By focusing on the fertile soil of hungry PropTech start-ups, PieLAB are providing an injection of capital and first-class support to businesses representing the future of the Australian real estate scene. This is a great thing for the industry, for emerging entrepreneurs and ultimately for consumers, who will benefit from the fundamental shifts in industry practices being ushered in by on-going developments in the PropTech sector.